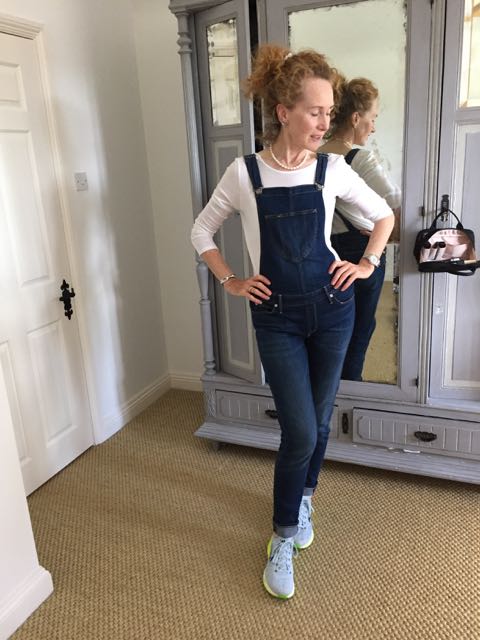 Jumpsuits, Boiler suits and Dungarees. Some  of my favourite things, and strongly featured in my wardrobe. A whole outfit in one. Nothing to stress over, the top and the bottom match! There are day ones and evening ones, but my preference are the ones that go anywhere at anytime. How great is that?
Honestly, choose one that you like, put it on with flats, i.e. trainers and no belt, then swap the trainers for some heels, platform or wedge, you decide, strap a belt round the waist, smack some lipstick on, if you will, and see what I mean. Two looks for the price of one.
Now, if you like Denim, it is totally on trend this summer ( otherwise none of us would have worn it…….??? ), as are jumpsuits, so combine the two and you are a totally unstoppable fashion force.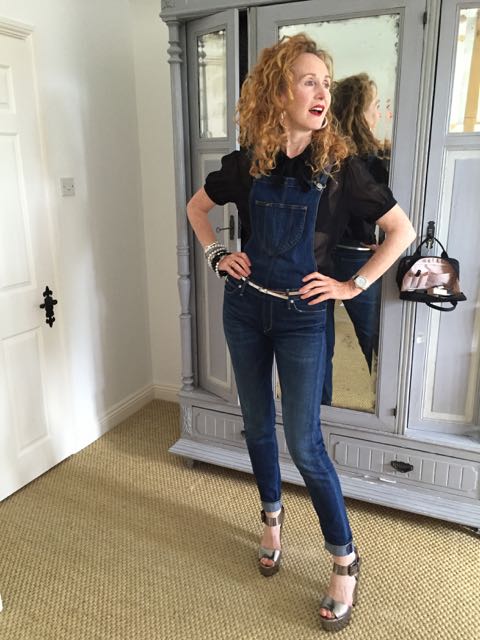 There are so many fabulous variations on the denim Dungaree theme. Big and baggy , what my American friend calls 'Diggers ' Slightly less baggy, Flares, skinnies, playsuits etc. I found a fantastic flared pair from ASOS, and gave it as a Birthday gift to my daughter, Miss E. I've just bought a pair from LEE Jeans, that are a skinny legged fit. Have a look at how I've used the same base product, and shown how they adapt for day and evening usage. I've accessorised differently, and truly have only added mascara and a swathe of ILLAMASQUA Lipstick.