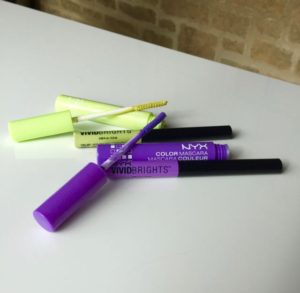 NYX; A  figure of such exceptional power and beauty that she is feared by Zeus himself.
I'll have me some of that.
Beauty savvy, surprisingly money conscious teenage daughters are my spy satellites. We have a symbiotic relationship. The Esmeralda Violet child seeks and finds make up newbies whilst Zenobia Crimson non too altruistically devotes herself to pursuing edgy new designers also stalking trendy vintage and charity clothing caverns. I pull my weight (and lots of times my rank) by housing, feeding and sustaining an entirely not very shabby wardrobe lending library for their chaotic pleasure. Lately I have been prancing about for your benefit in  NYX a range of cosmetics previously released just for the perusal of make up professionals… and Esmeralda Violet.  NYX Cosmetics started small in 1999 by founder Toni Ko. The brand was initially only available to professionals through trade shows. "We really grew by word of mouth," said Joyce Kim, NYX's global director of product development. This word of mouth strategy was also the mega successful ethos of body con pioneer Azzedine Alaia who gifted, loaned and discounted his clothes to the modelling sorority. We knew a good thing when it squished us, and were not afraid to talk about it, which is totally what bloggers do, via the internet. The rest of this good marketing procedure is history. It's clear to Mrs V that sliding in the shocker of a fairly 'off piste' bright, yet sort of gentle purple violet eyeliner and matching mascara should not represent the sum total of my make up spend for the following 6 months. Price is not an issue here as quite cleverly NYX has positioned themselves smack bang on the middle shelf, totally within our reach. Quality is also not an issue.  I give you non slippy, non smudgey eyeliner and mascara that clings to my lashes not my wrinkles. How nice is that? The shades shown above are those which excite me. There are many more in this eyeliner mascara dynamic that are less shouty. But, if shouty and pouty is what you'd like, they've got you covered here too. Velvety matte or glossy glistening. Brilliantly they have a lipstick colour spectrum of nudes and naturals labelled Lip Lingerie. Sort yourselves out girls.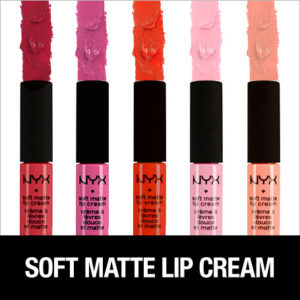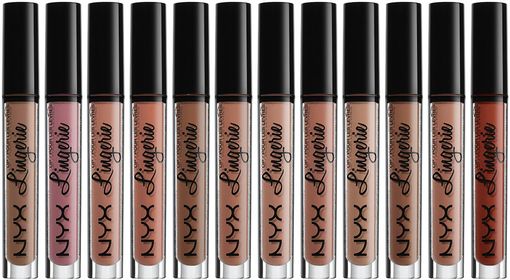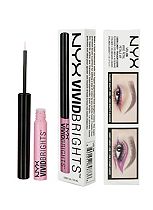 All you need is the spirit of adventure. I've been going places ever since daughter #1 pointed out this liberating little brand.