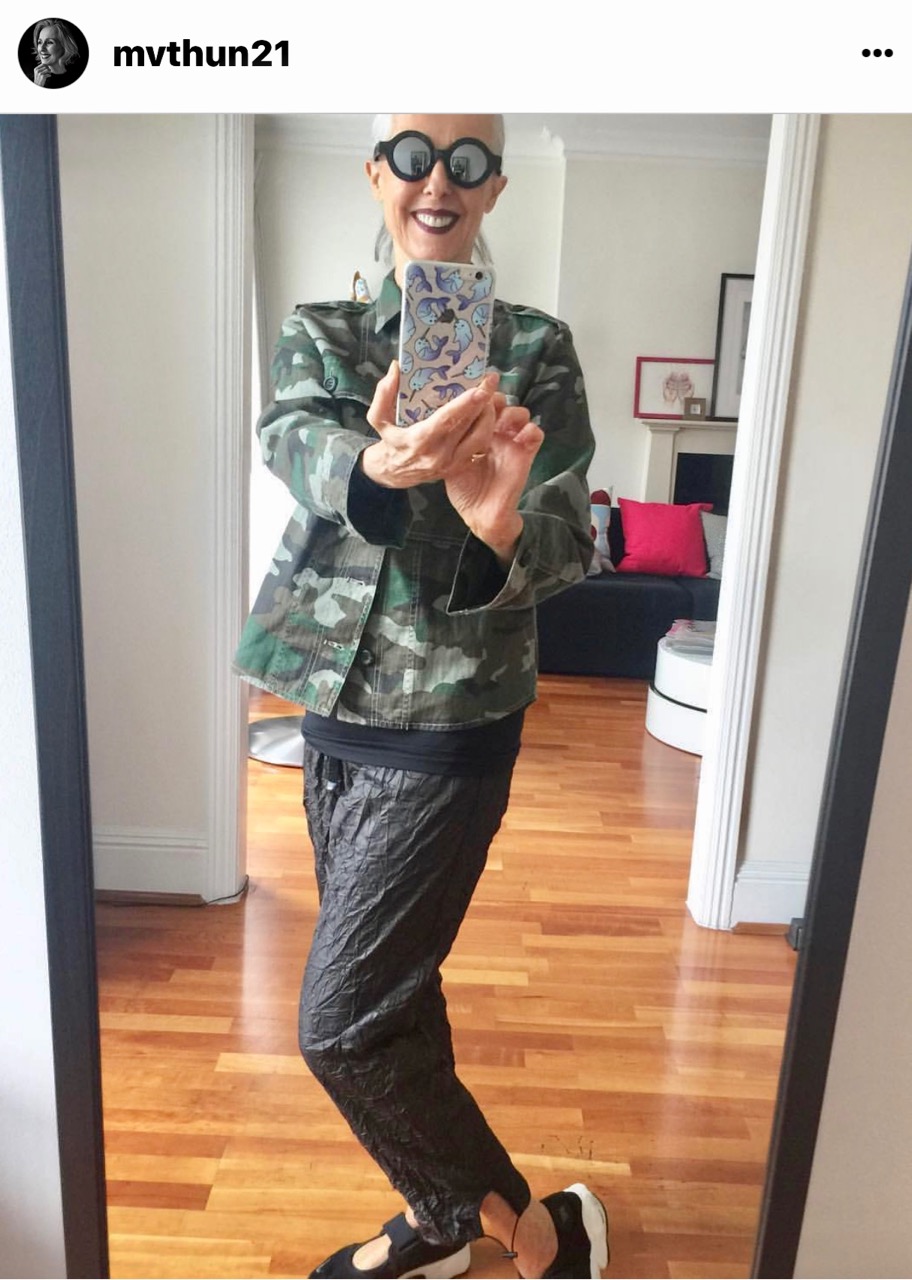 Overriding the faux fur and lace effects appliquéd on to most everything right now, I was smacked around my fashion face by Camouflage print clothing as 'eye spied' my way around London this week. It's rough, ready, smart sexy. Get out on manoeuvres and capture your target piece My Instagram friend @mvthun21 illustrates perfectly how to incorporate a piece of Camouflage clothing into your ever evolving if I have my way, style lives. Monumentally stylish Mercedes. Don't we all want to be in her squad? Camo. It's gone guerrilla up the high street and should be launching a sustained attack on your wardrobe.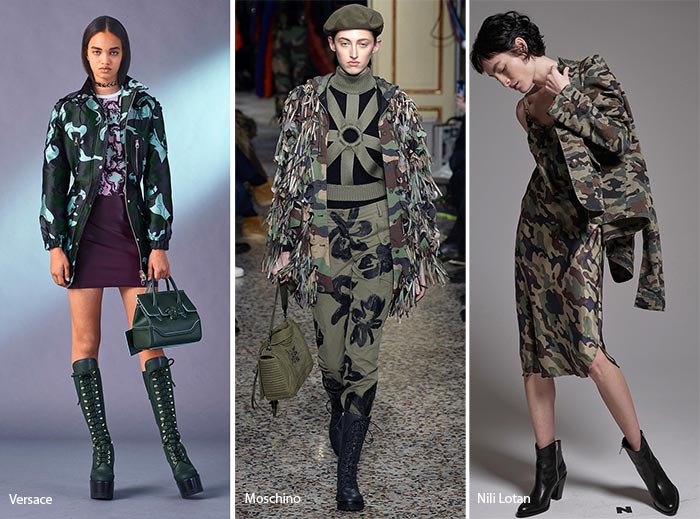 Pre Fall A/W 2017  Versace  Moschino  Nili Lotan
I could list a whole slew of stockists and styles for the charge of the Camo brigade. But I won't as it'll take me ages and I want to send this with love from me to you asap, but primarily because you should browse either by foot or finger to find out how you intend to get in on the crusade of this season, last season and next season.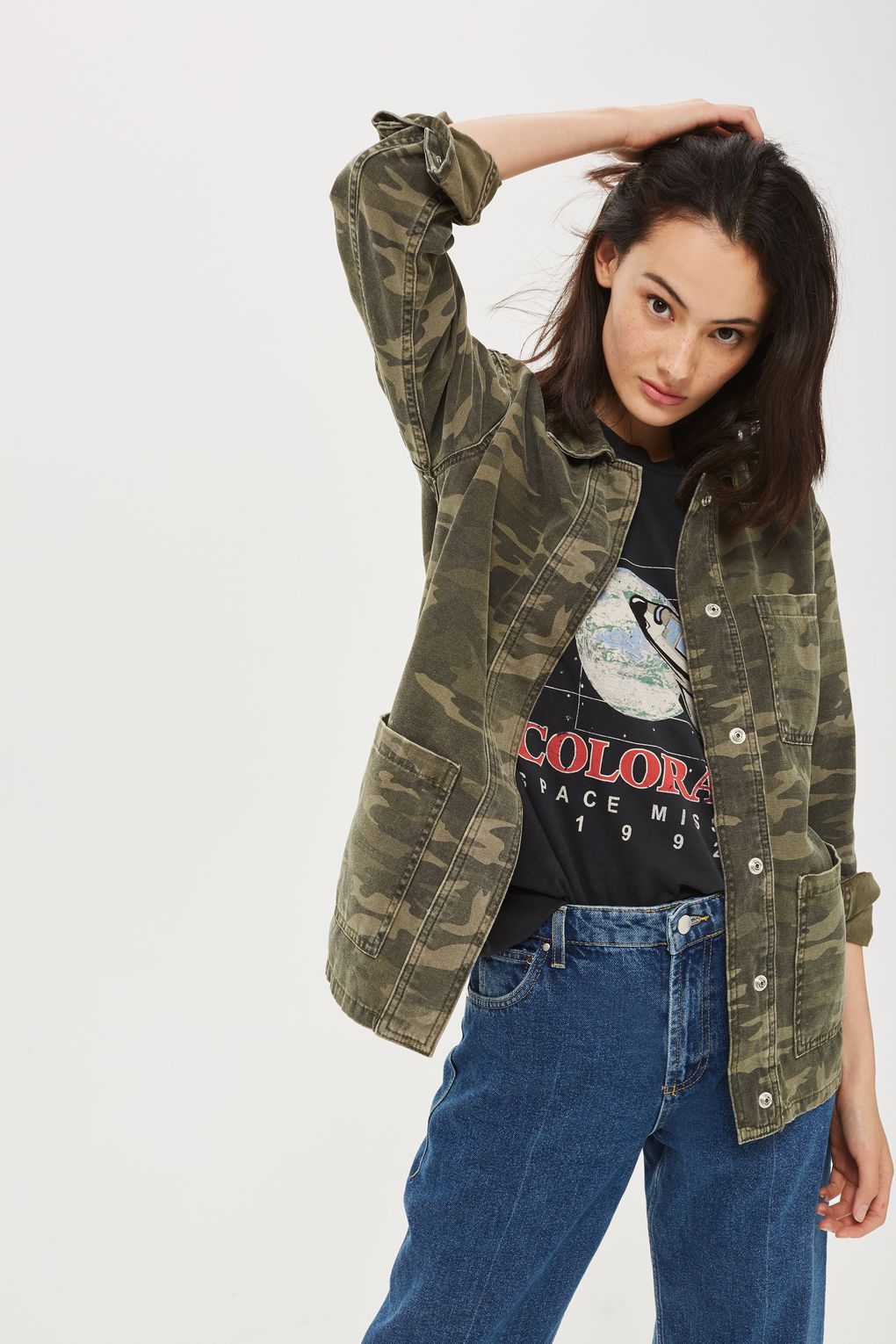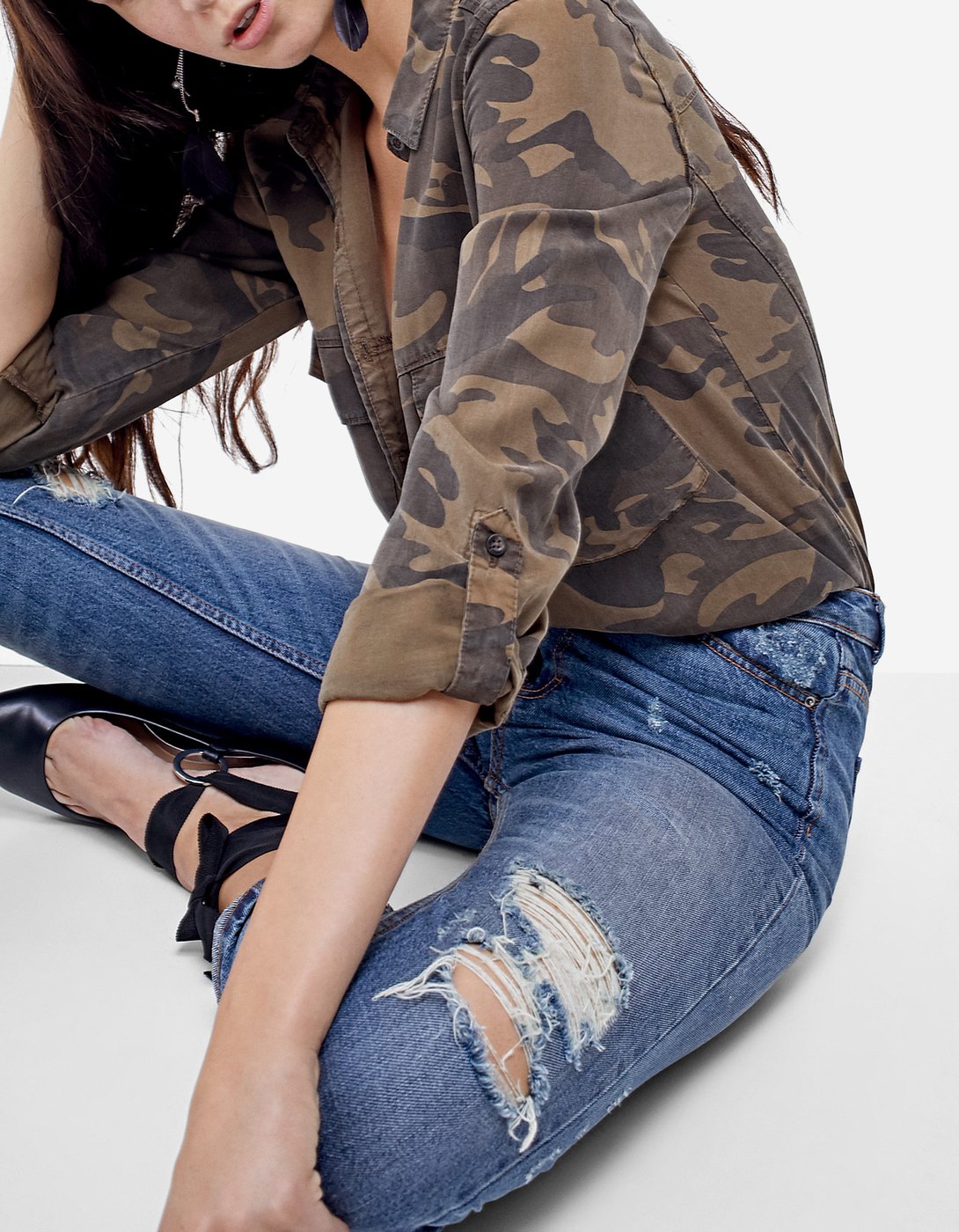 Topshot Camouflage Shacket £45  Stradivarius Camouflage Shirt £25.99
My idea of a 'good buy' is an item of clothing that is working hard for its place in my Wardrobe. Don't translate that into 'must be worn at all times'. Whatever the piece of clothing, big or small, ostentatious or ordinary, there must be an intrinsic value to it. In Mrs V's wardrobe there are many tiny weeny bit part players that underpin much of any big blousy outfits appearing on any of The Model Edit's social network portals. While I'm on a roll I'll offload another of my beliefs, an iconic item spanning the spectrum between a Burberry Raincoat to a Rolling Stones 'sticky out tongue' graphic T, will always, always validate your ticket. The Camouflage print is a prince among prints. I wish I was re inventing the wheel or even put the 'wire' in 'under', but what I am doing is having a sort of ranty crusade to draw your attention from what's under your nose, to what's coming over the horizon, and to ensure that you invest well in pieces that won't let you down this time next year. I'm pointing you in the direction of Camouflage clothing. It defies it's original purpose, i.e. to hide things. Camouflage prints are the foot soldiers of fashion. Their colours answer all tonal combinations. Accessories or entire looks. Get into step with this phenomenon.It's going everywhere Parkas, Jackets, Shackets, Shirt, Hats, Coats, Gloves, T's, Scarves and Lingerie. Catwalk and Sidewalk.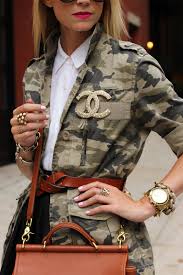 When Chanel sends out a call to action, choose your weapons. Visa, MasterCard, Amex…