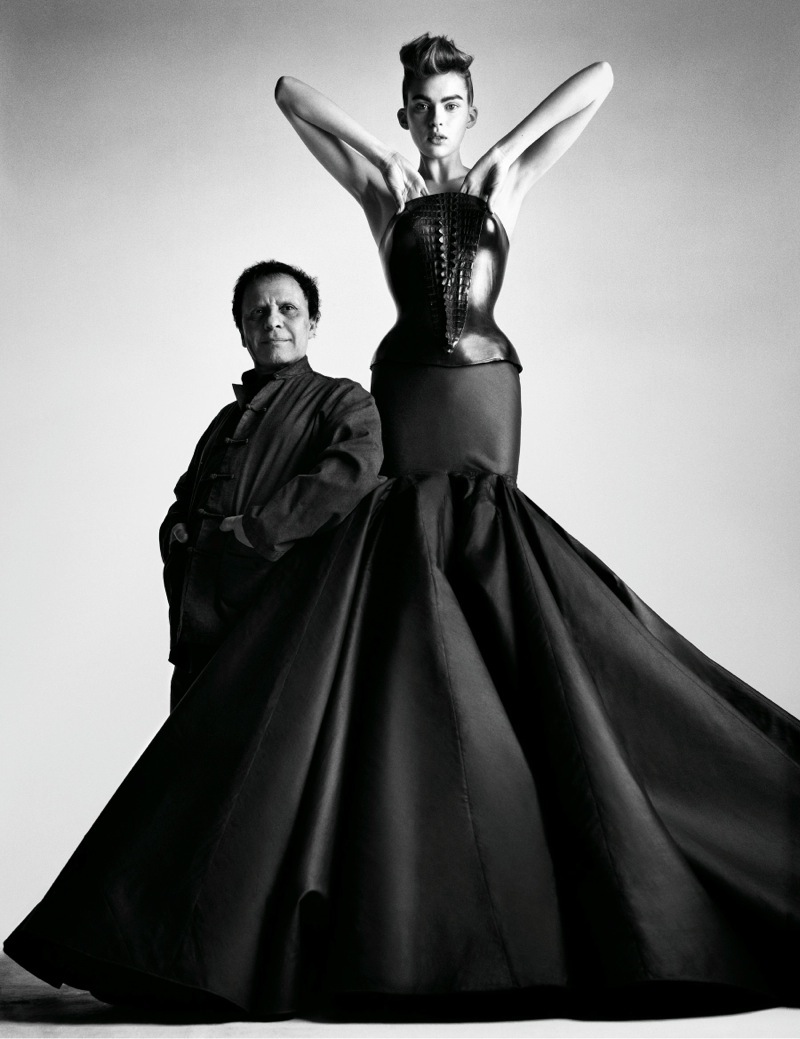 We have lost a torch bearing designer who's designs celebrated our shapes in all their forms.  Alaia put the Body into Bodycon     
My hommage to this gorgeous human being comes in a music video. Bizarre choice? Not really. Look at the clothes. Look at me. Look at at Naomi Campbell Azzedine gave us a shape, before nature had settled on one.  The song is sung by Tina turner, a disciple of Azzedine Alaia and someone who spotted a winner when others of her age wouldn't have. I'm sensing some sceptics out there who may assume that such body skimming clothes are not for them. Non(style)sense! I shout. One thing is to not feel happy with that much disclosure, another thing entirely is to disbelieve that these creations are for you. Actually being a slender model with barely a curve, north or south, Mrs V wasn't the straight up, sure fire candidate to rock these divinities either. Wrong! Lordy and lands sake, put on a skirt and have your bottom told where to be and the rest was obvious for any passerby. That man totally understood what needed to go where and how to get it there. Not a vertebra or a sinew left to its own devices but with better effect than a Deep Vein Thrombosis stocking, these babies should have been handed out as a safety requirement on long haul flights.
A gracious and beautiful human has left his atelier.