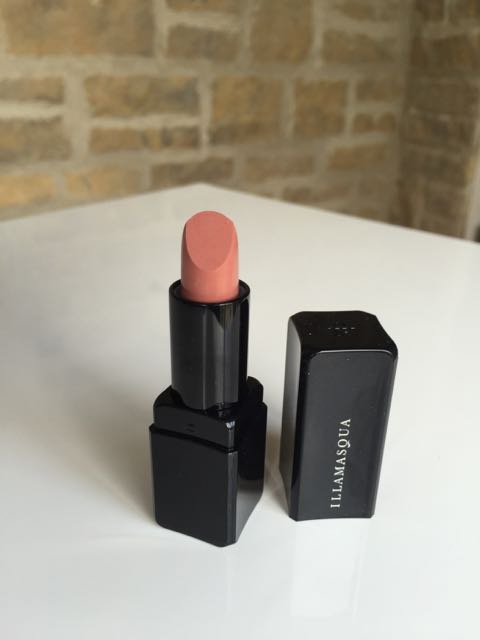 £19,50
I have flagged up on my manifesto that I'm a Style Spy. Never has this been put more to the test. In the name of research for fantastically exciting or pretty useful beauty products, I prowl make up stores, eavesdrop on my daughters conversations, trawl the net and leave no page unturned. Character traits that helped me find my husband. JOKES!!! Anyway it all makes me sound an attractive personality doesn't it? But wait, with y'all in mind my finds are interrogated, tried out or on, and then promises are made. Otherwise you aren't reading about them on www.themodeledit.com. Above you will see my latest crush, a nude shade of lipstick known as Rosepout from Illamasqua. The formula is lovely; so creamy and pigmented, easy to apply on the go and not drying, just satiny. I was introduced to this make up brand super siren by daughter #1.  I have subsequently underwritten their profits. Rosepout is a lipstick shade that gets you noticed for not wearing make up. Rosepout itself isn't a show off, instead it shows you off, subtly.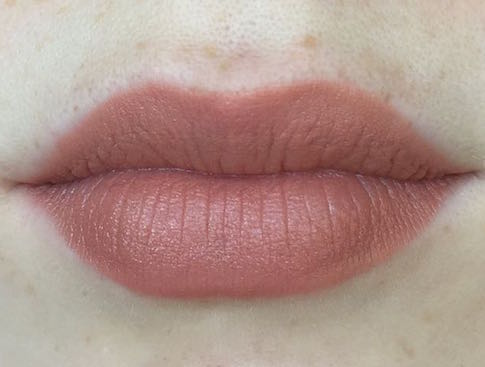 This is where I get tricky, because as a task for myself and ultimately for your benefit, I tried to find a lipstick hue that was cheaper than Rosepout, but just as lovely. I have done easier things… Who knew about the amount of pinky, beige-y,naked-y (why aren't they words when pinky is?) stripes on my hand, crumpled make up wipes and Oyster card usages I'd rip through.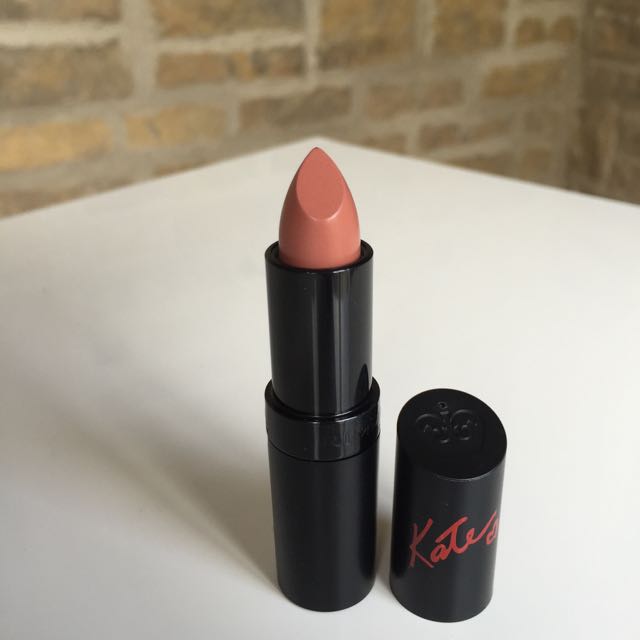 £5,49
Kate Moss Lasting Finish by Rimmel is a dead ringer for Rosepout and comes in £10+ under budget. The lovely pout that is modelling my finds, belongs to daughter #1, and she says that both lipsticks feel fabulously satiny, which is what Illamasqua promise for their product. If this isn't nice, what is?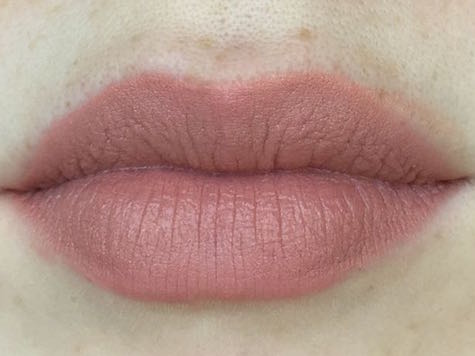 If you can, always buy the original, but if you can't, well, there's always an alternative. Illamasqua have created a phenomenon with Rosepout, thereby engendering a little bit of emulation. It's up to you, save or spend.
In this instance no one will ever know the outcome of that dilemma.