I think what I'm going to do is send out my blogposts on a 'I need you to know' basis as it's always good to have a direction when on your style map. I scrutinise markers from the key influential labels and see what is available to me to be part of that trend and that's what I'll share with you. A friend of mine designed for Burberry in Asia and one of their gems was the T-shirt collection as they were at a price point (albeit not a Primark one), that allowed Burberry fans without Burberry pockets, to enter into the costly Kingdom. Moving on, and with the assailing prevalence of Charity, Vintage and Pre Loved shops on every street corner, we don't actually have to buy new anything to be part of a designer movement. We just have to spot the corner piece of the jigsaw puzzle and slot it in to our outfit in order to be part of the complete picture. Better still look deep within our wardrobes.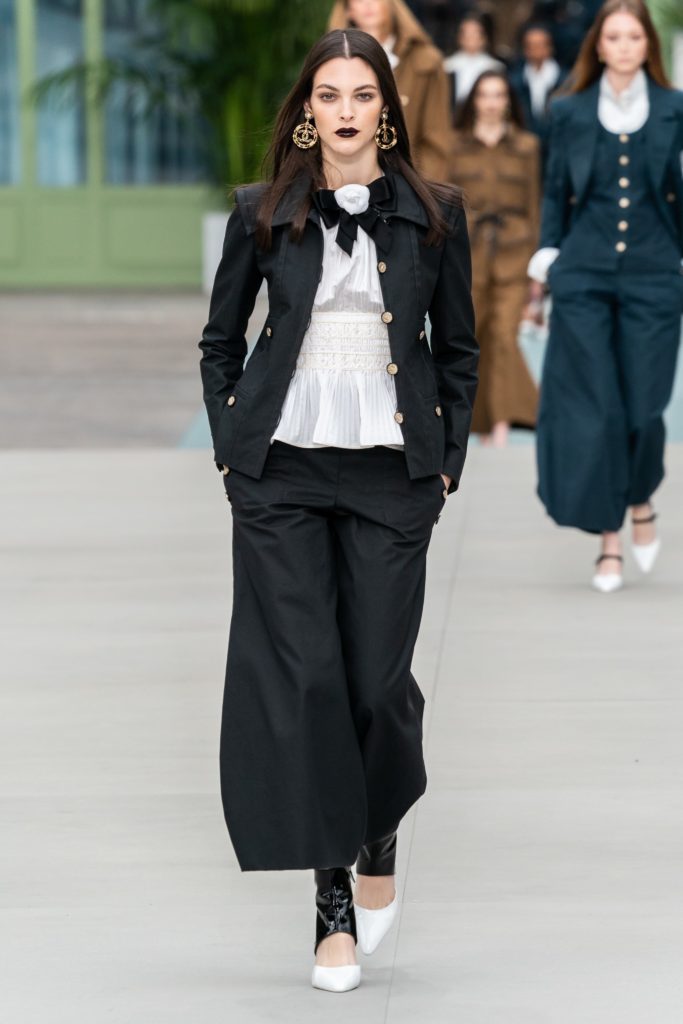 Today I'm highlighting just a couple of things that slapped me in style, from Chanel Resort 2020 collection. The show opened with an easy black jacket with wide-leg pants cut short enough not to slow a woman on a mission down, and a soft but unfussy white blouse with a purrfect Pussy Bow. Notes to selves; Which type of big cat are you? Get that Bow somewhere on your core clothes. Do you have still have strings to your Bows that haven't been edited to extinction out of your wardrobes? If yes, you my friends are the chosen ones. Trim your trews.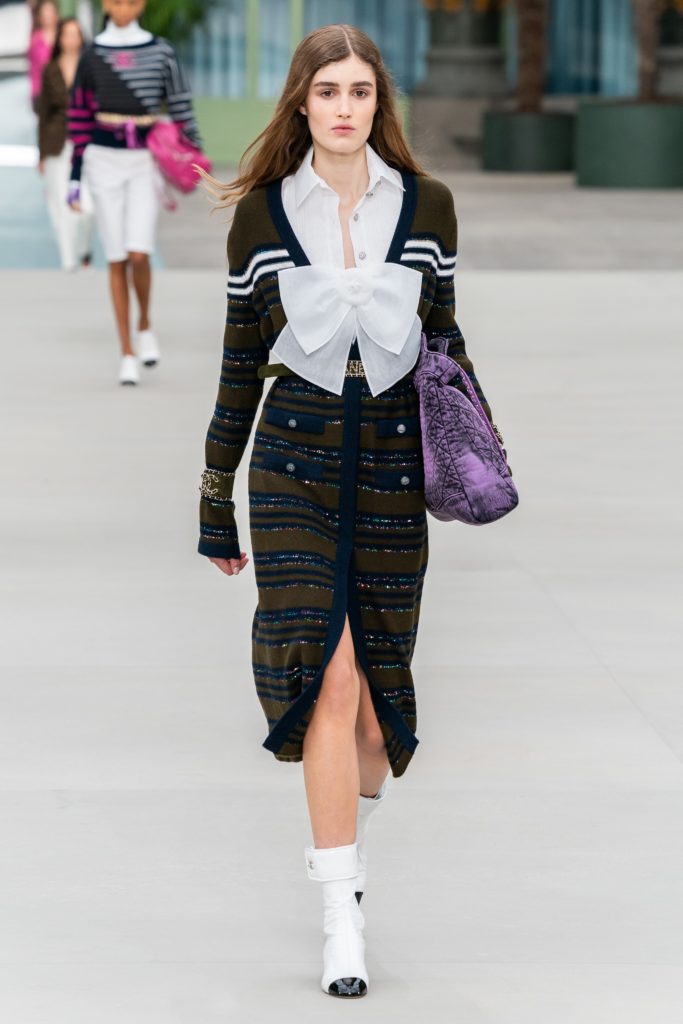 Same but more explicit. Please adore the mahoosive Pussy Bow utter Bullseye of a style statement lending excitement to a quite sensible look. Joy to my world of footwear as I couldn't be more at one with the earth than when it's a whiteout on my feet. Thank you Virginie Viard for entwining every footstep in your first solo show for Chanel in a forest of white delights.
A little of what I fancy may do you good.