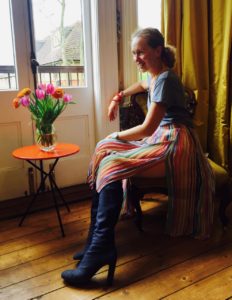 Here's something not many people know about me, I'm not on the long pleated skirt team. At The Model Edit, if there are pleats to be considered, they have to answer more than one question i.e. do more than just be.They absolutely must induce me to near ecstasy, promise not to be a uniform and unusually for our pleated mates, be a little sexy. Bored of being trammelled by 10,000,00 non variations on the same theme, but definitely happy to take advice from Miuccia Prada on any level I remembered some of her suggestions on pleats and the wearing of.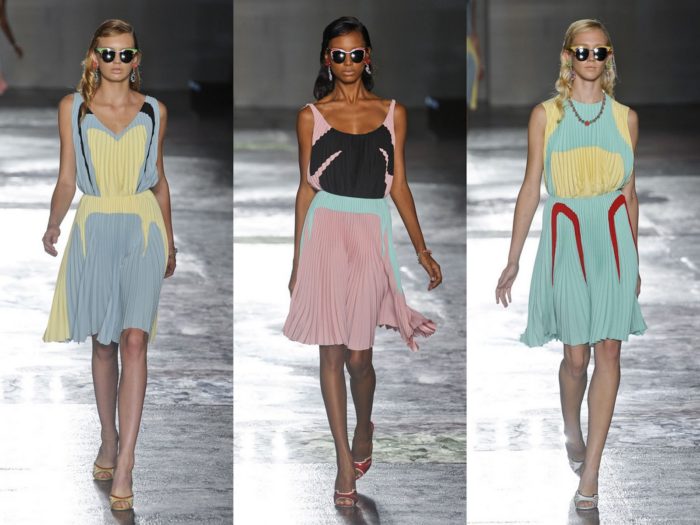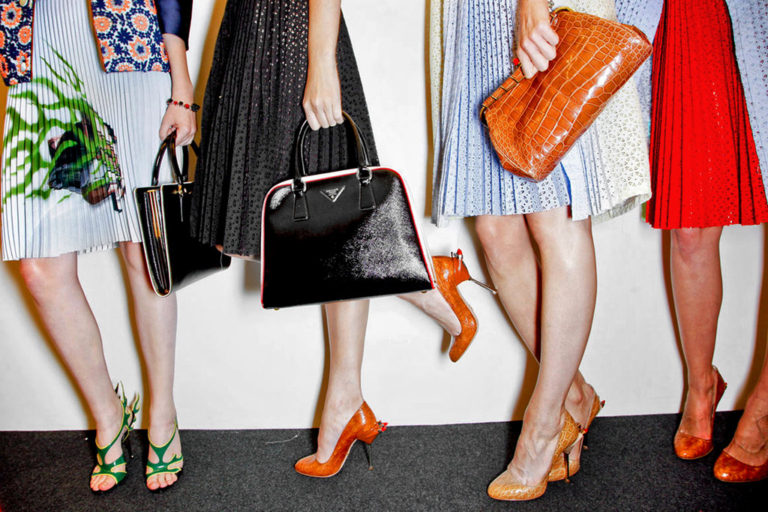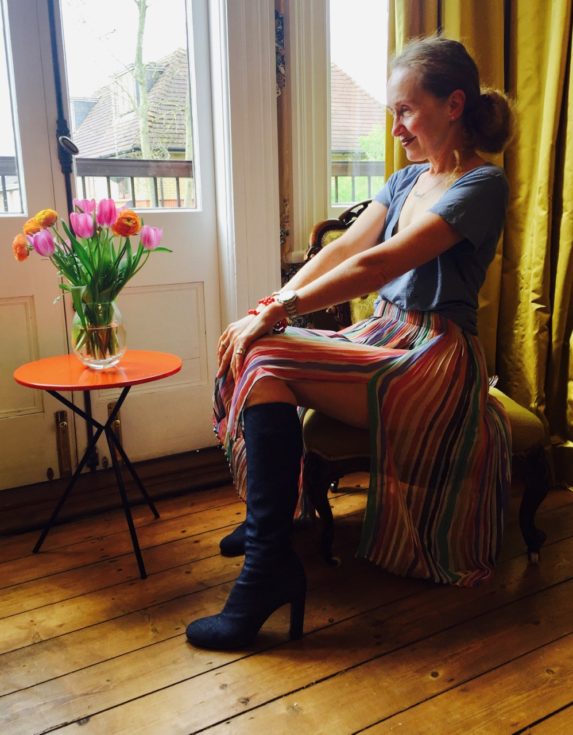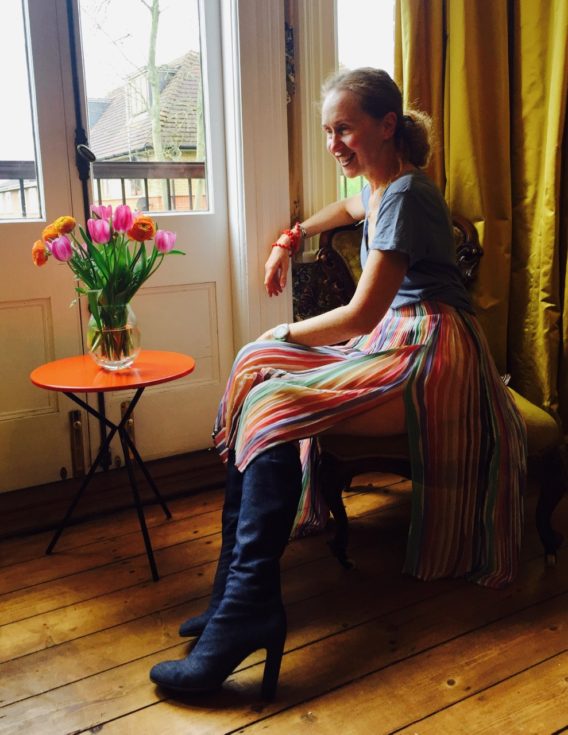 .Brandy Melville V Neck t-shirt £17,  Zara skirt (see link below), Bally of Switzerland Vintage Denim Boots Mrs V's own, which just goes to show you that you should not ruthlessly edit your wardrobes every 6 minutes!  Quick question, Do I look like I'm sitting on a toilet here?
What I'm getting around to, and the reason for my delving even slightly deeper into the plethora of pleated skirts was that whilst waltzing and wafting through the style maze that is a Zara Store, I saw a wifty, wafty, 'kick you in the crotch, spit on your neck, fantastic' pleated skirt. Bloody marvellous and totally unexpectedly,  I point you towards nirvana in a pleated skirt, my way.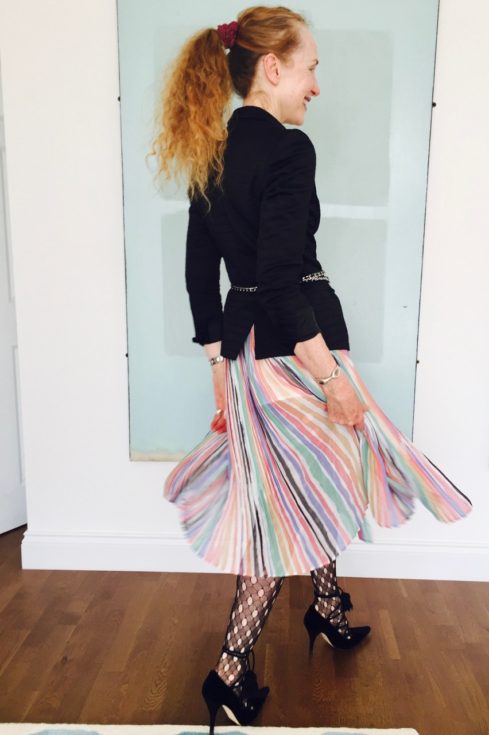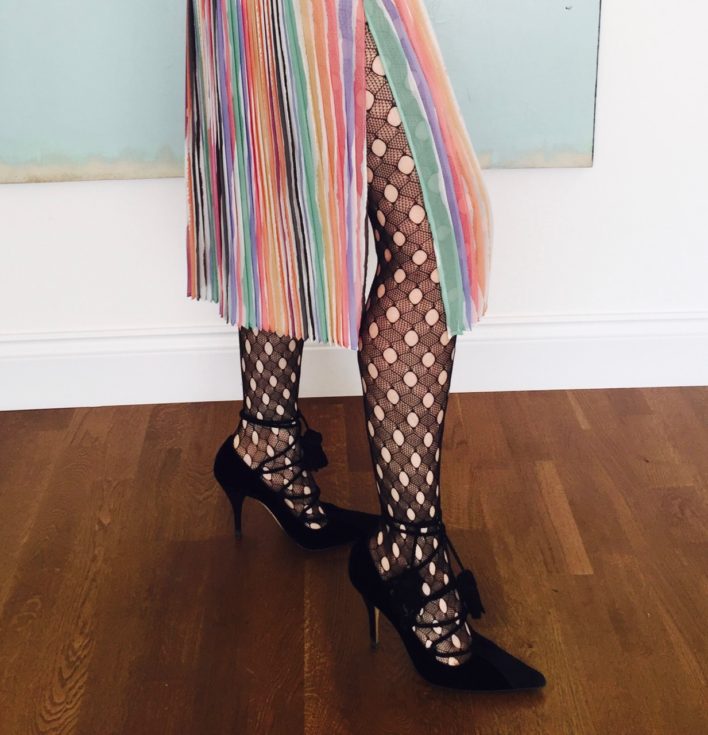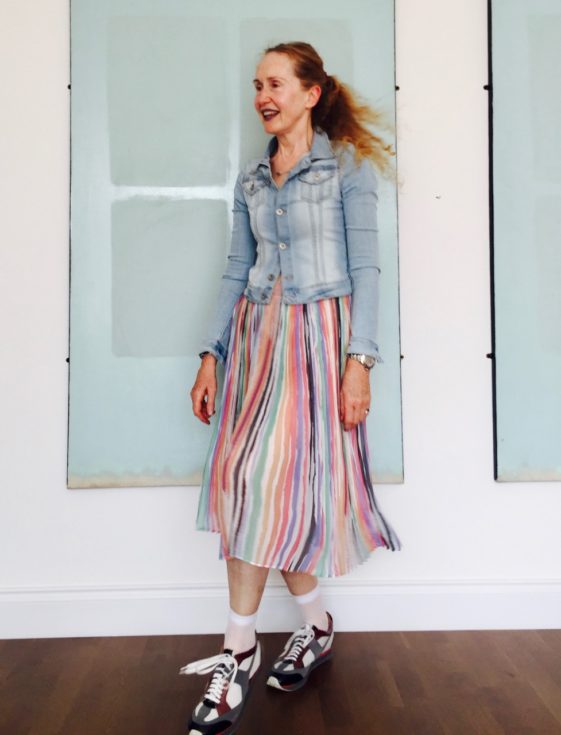 Zara pleated midi skirt £25.99
Mrs V shouts 'yippee' as this skirt is restaurant and beach worthy. It ticks my boxes, and not me off. It comprises pleats, splits, transparence ( come back, stop screaming, its not 'see through'! There's a difference) and insouciance due to its lack of zips and buttons. Yes, we wiggle into it, think sweatpants arrangement without drawstring. Loving it, and don't worry it doesn't sit on the waist it sort of hangs out on the hips. Best pleated skirt ever.
Now that I've found my hussy heart's delight which is obviously side splits, another piece of why wouldn't you? clothing, spotted me.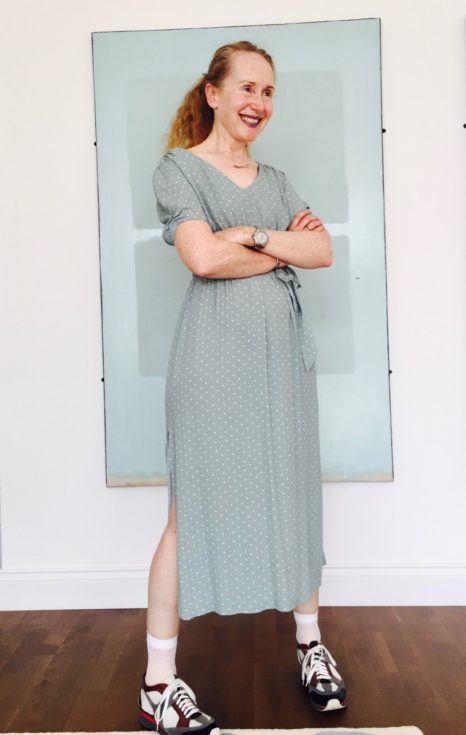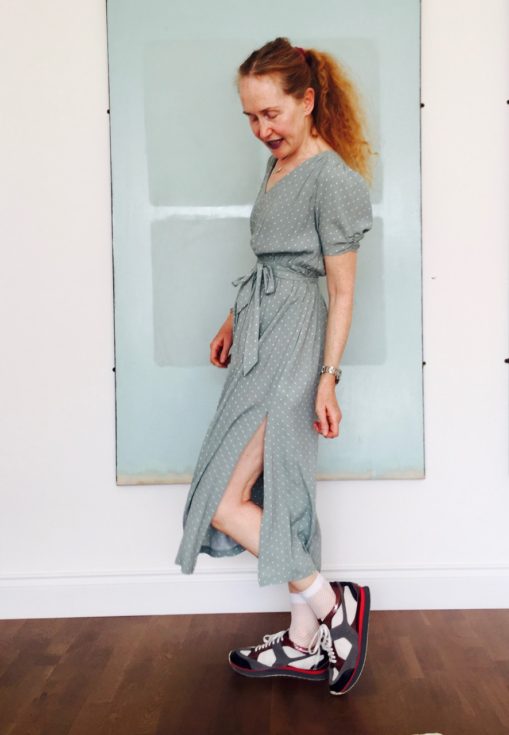 Again, this flimsy running through the meadows, pass the scones, type dress doesn't normally ignite my credit card. Maybe I'm mellowing because, as with my leniency towards pleated skirts, I feel that this dress could be appearing in the unfolding drama comedy of my life. Side splits are very alluring and they surely and subliminally lured me inside these trending pieces. H&M are floating, literally a few Spring suggestions and there are other variations of this dress. Click on the link and wander around their very pretty video that unfolds its ideas whilst taking you on a walk.
The moral here Ms's, Mrs's and Miss's, is that that Mrs V especially, should never say never.I'm ever so grateful that you carried on reading and helped my clothing catharsis.