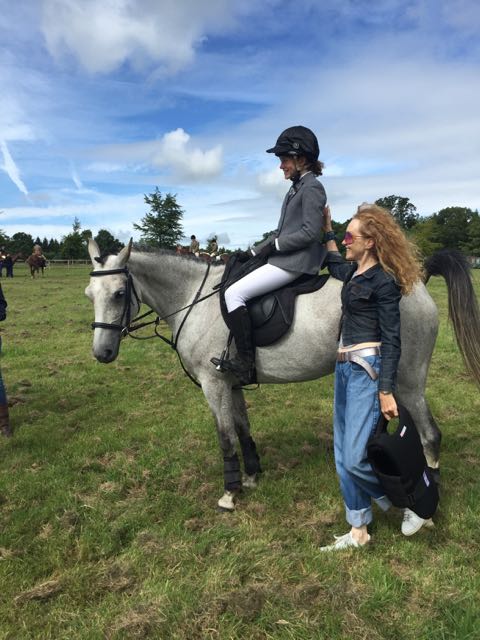 Here I am, trotting about with Baby #3 at Pony Club Camp. It definitely takes all sorts, and a Horse. When we first moved down from London (my screams still resonate on the A303), Horses were definitely not on my shopping list. Couple of hours later we'd bought one…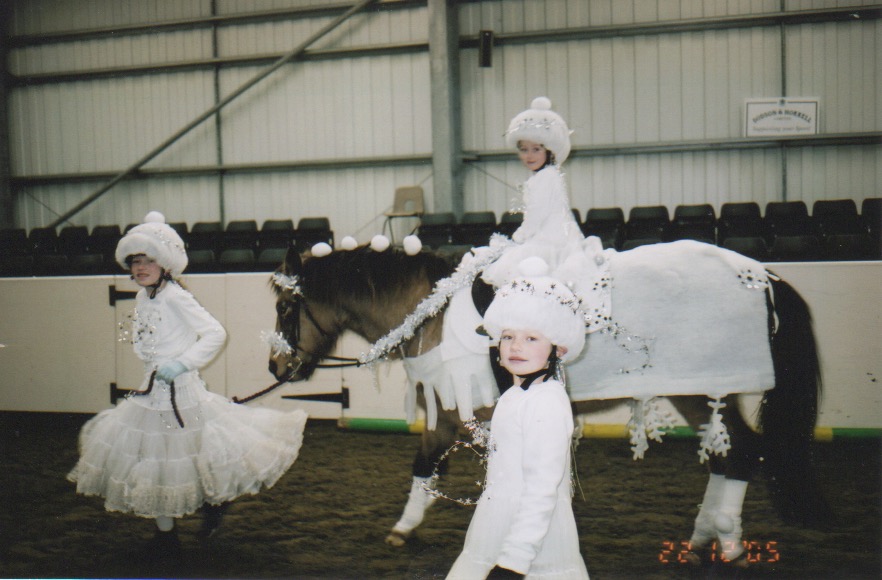 First impressions were that I did notice a scarcity of hair conditioning, moisturising  feminine, clothes wearing women. Not to say that I haven't met some properly fab women, whilst cantering around an arena with a child and a pony at the end of a lead rope.However, here comes my mantra, not what you're doing, how you look whilst you're doing… I did say 'my' mantra.
And whilst horses have invaded my life and, although whilst searching for our current home, Mr V queried whether we were looking for a house for us or for our Ponies?, I'm not aware of lowering any personal sartorial standards due to any pony-ing about. In fact, we've been forgiven many things by the Pony Club, because of our dedication, to the aesthetic side of all thing horsey. When I found out that the PC Christmas Rally (meeting/lesson), consisted mostly of a fancy dress competition involving horse and rider, I truly reached for the Bit,and put it between my teeth, as this was my kind of equine event.There is a story dined out on, by our DC (District Commissioner) at the time that, when I was  told that the Rally was full, I said 'You don't understand, we don't do horses but we do, do dressing up'.We were allowed a place! Babies #1,#2 and #3 trotted in, with a massive flurry of tulle, and tinsel. Got first prize and set a precedent. Pretty ponies were/are us!
People have different priorities and standards and I truly thank anyone that has accommodated my possibly frivolous preoccupations and  acknowledged the depth of my sacrifices in deferring to Pony Club colours and the mandatory use of hairnets (by the riders, and only some of the mothers).