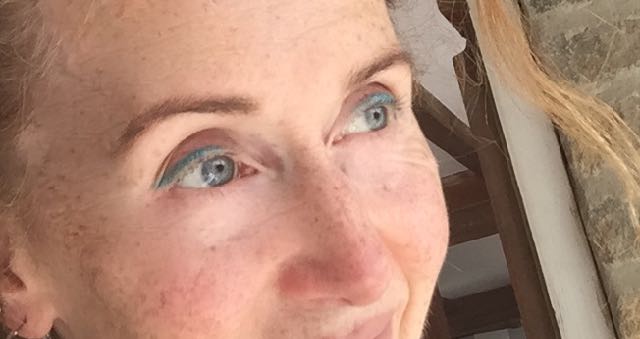 What I get up to when no one's looking. I get all experimental and  when I was recently in Paris, I took all three daughters to worship at the shrine found at 31 Rue Cambon. The Chanel flagship store. Whilst babies #1,2 and 3 were dillying around breathing in the sights and smells  (money and perfume), of this inner of innermost fashion sanctums, I was in the cosmetics corner feeling mighty fine. I had found an Chanel's Cils Scintillant Jazzy Blue Sparkling Top Coat Mascara.                             Credit cards to manual…
Looking at my photo to illustrate this product it does look a bit timid and my note to self is to whack on another layer next time. The good thing is that this mascara does give you that choice!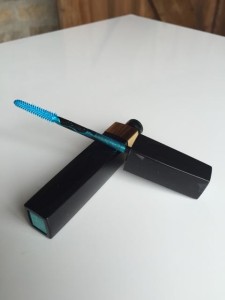 Then what happened was that I got very into it all and purchased one or two other blue eye make up must haves, as I was on a roll.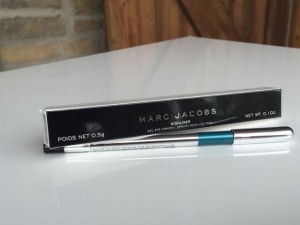 Which included Marc Jacobs Highlander Gel Eye Crayon, colour Ody(Sea) wild and crazy little tinker with his product names!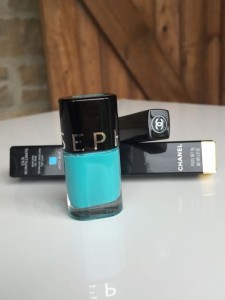 And lastly a very cool blue nail varnish fantastically called Bikini Party, from my new favourite make up outlet (which doesn't exist in the UK yet, but let's not be put off by that), called Sephora. There's an opportunity to order from Sephora online from the USA (better than nothing !)with free postage over $50.
All of these products are top notch re their quality. They were applied and stayed and then disappeared with the swoosh of a cotton pad, so no panic about residue blue staining.
My foray into a little bit of make up bling for the eyes has proved to me that I can have fun with my make up and still look sober, it's just a tiny tweak that really does add a bit of thrill to a sometimes very ordinary,perhaps sensible make up palette/routine and there is so, so much choice out there, so why play safe when you could play the field?