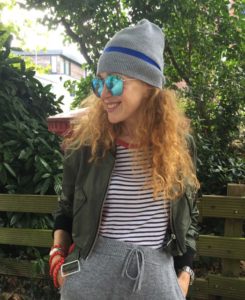 It's totally time for the pre-fall pretend it's still a little bit warm, but actually need a sweater moment. Where to turn for warmth without bulk? That would be a call to action for cashmere/wool or thermal fleece type stuff. My style spotlight alights on the cashmere and/or wool option, a mighty fine pair of fabric friends. Look what I've found, a very succinct treat that is the Ille de Cocos collection. The range is not huge but it is focused. All bases and limbs are covered.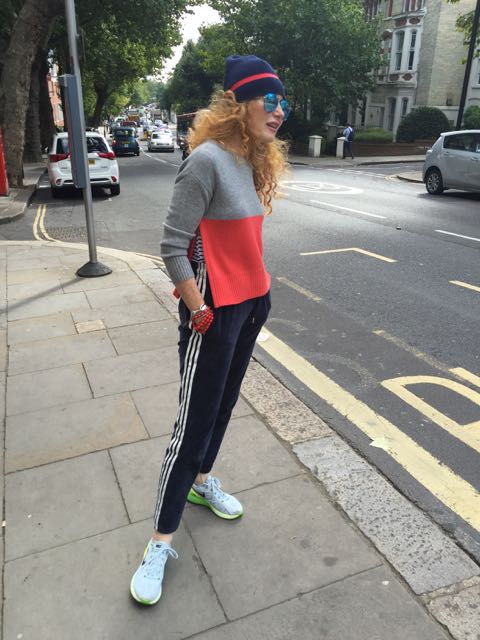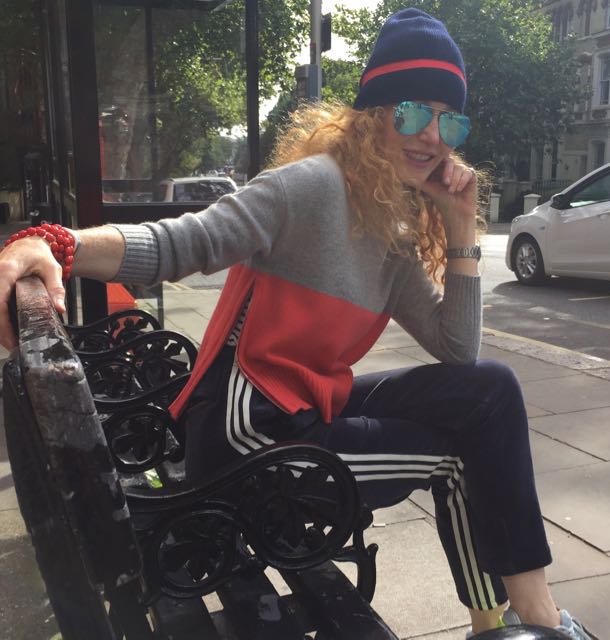 This boxy sweater salutes sweatpants, pencil trousers, skirts and skinny jeans. It was quite a trauma to take it off as it was so incredibly comfortable, warm and bloody gorgeous to wear. Also, look at my hat, it's properly cosy, in control of my hair, and really pretty. Utterly right for this, 'darling I'm off to get the croissants but I might meet a casting director' look. Nah, jokes, I'd love to think my down time was spent looking like this. Most of my friends would run a book on how very unlikely I am to wear such an strong colour in such a large block. Well look at me now girls. Side zip sexy and shape changing . I like.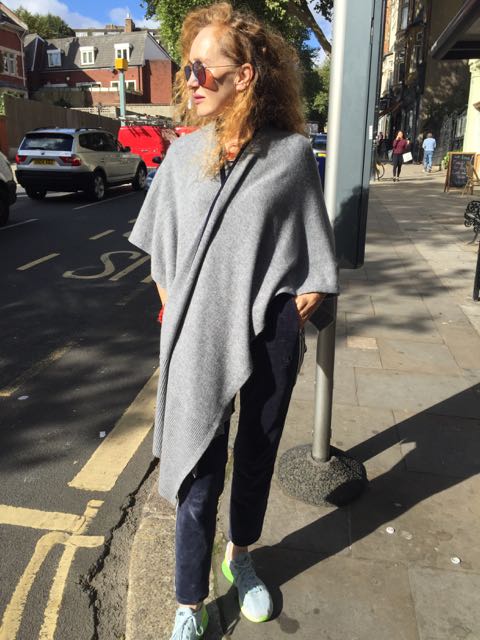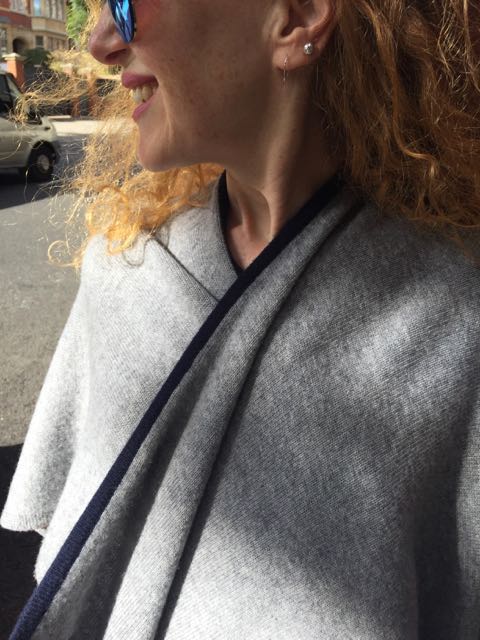 Secondly we have the Poncho. Truly Mrs V would run around in a blanket if she could, but this style solution avoids me being relegated to a doorway with a piece of cardboard and an old beret on the floor. This mid grey is offered throughout the collection and seems to not have a bad word to say about anyone. Navy blue runs this show and is more difficult to find on garments than you would imagine. Summing up, this wrap is all weather gear in colours that are equal to your every single wardrobe equation #loveit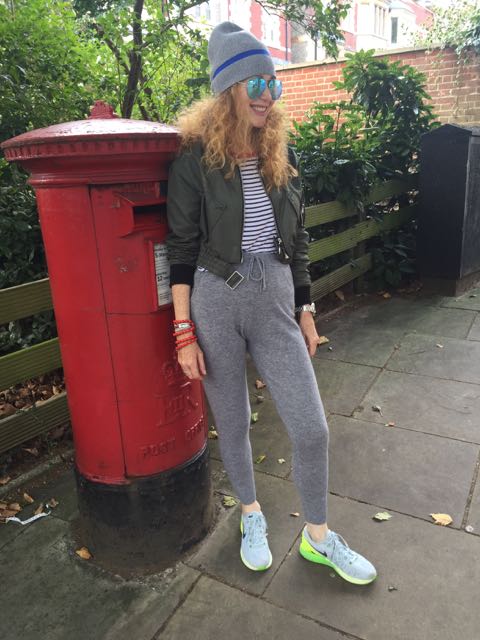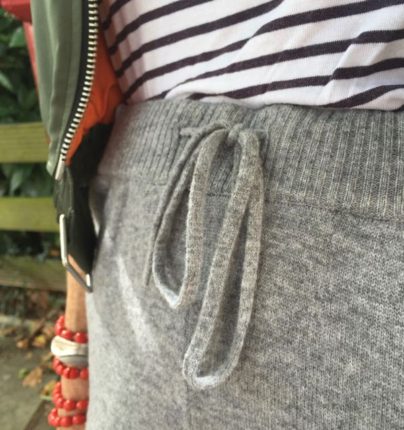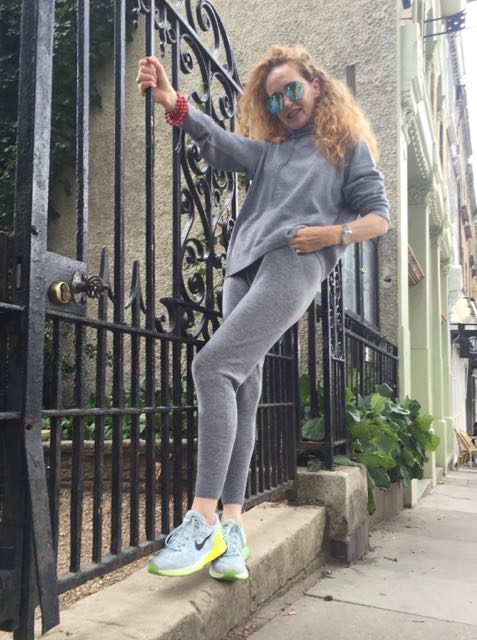 Supersoft wool and cashmere joggers. Not everyone wants to jog on, but most of would like to sit on (the sofa) and lounge swaddled in this dynamic fibre duo. I really like Athleisure and cavort around in sweatpants and a proper jacket  when I'm in town and now having purchased the hoody that completes this sweatsuit I fully intend to hoody and heels it up somewhere within the London Congestion Charging Zone as soon as tomorrow.
Longing to say this; It's a wrap!!!