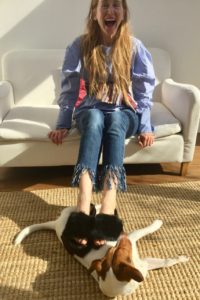 When you can tear your eyes away from the enormity of my mouth, check out my feet. I know that they're placed on Arnold ( who by the way, longs for this kind of attention, positively courts it), but look at the fur enveloping my toes. Fact is, my fancies are tickled when I'm wearing this season's fun footwear. Fake Fur Sliders. Don't rain on my fur flip flops, just sit yourselves down and work out how they can fit into your approaching summer. Mrs V will be seen at the following venues wearing these little foot gloves; school run, restaurant, London Underground, all high street retailers, beach, poolside, airplane, pub, club, cinema, all over my natural habitat inc bedroom, bathroom, kitchen, garden and near the dustbins, and quite likely I will wear them to your house too, and you will want a pair! Fortunately they'll be at a high street near you, so no saying 'it's alright for you' I've even selected and linked some pretty little possibilities. It's nearly Easter, dress your feet up as the Easter Bunny. Feast your eyes on the following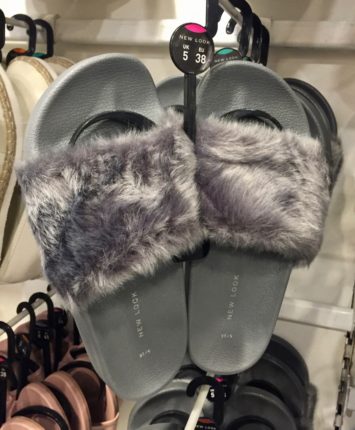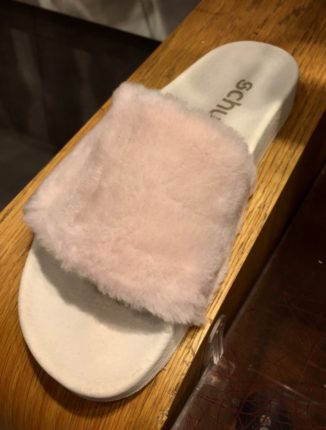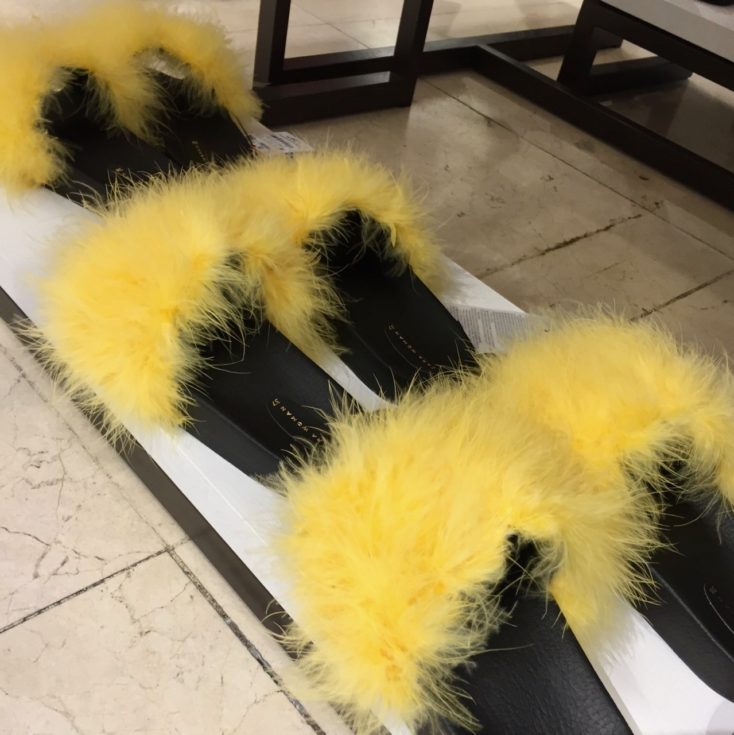 New Look Grey Sliders £19.99   Schuh Pink Sliders £20    Zara Yellow Feather Sliders £29.99
Sliders are so amenable. They are unapologetically fun from their appearance all the way through to their price. They can zazz up an outfit without a huge commitment, emotionally or physically.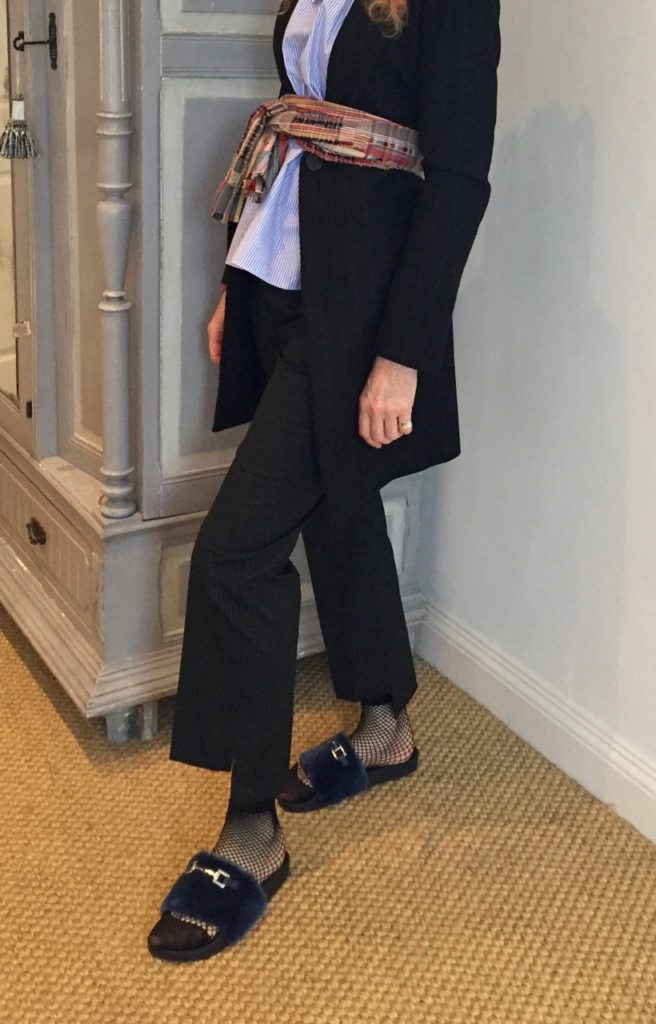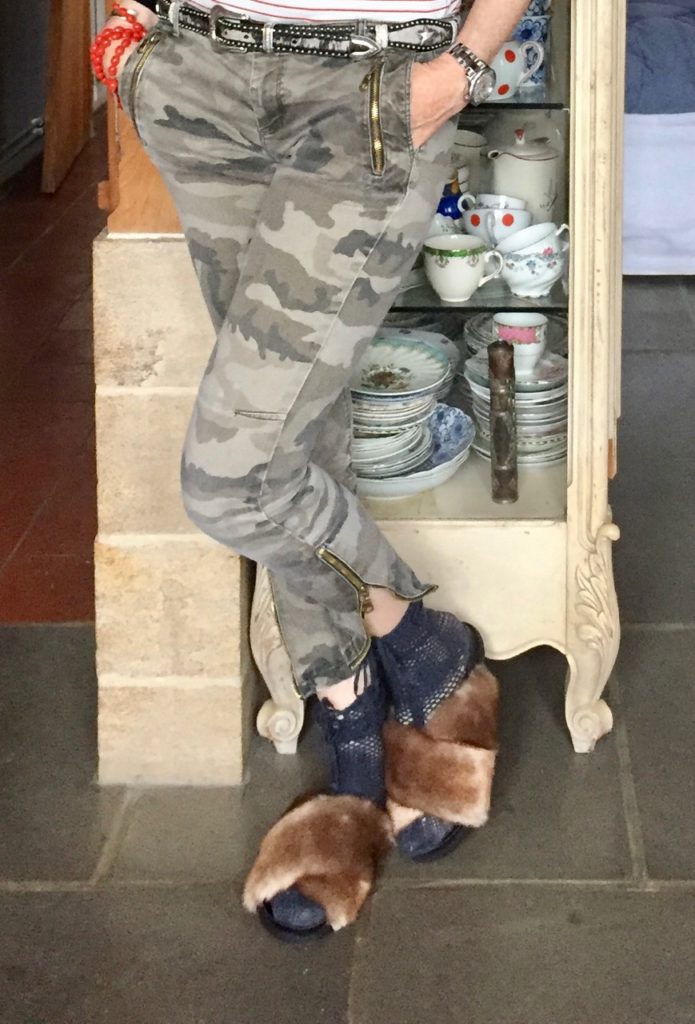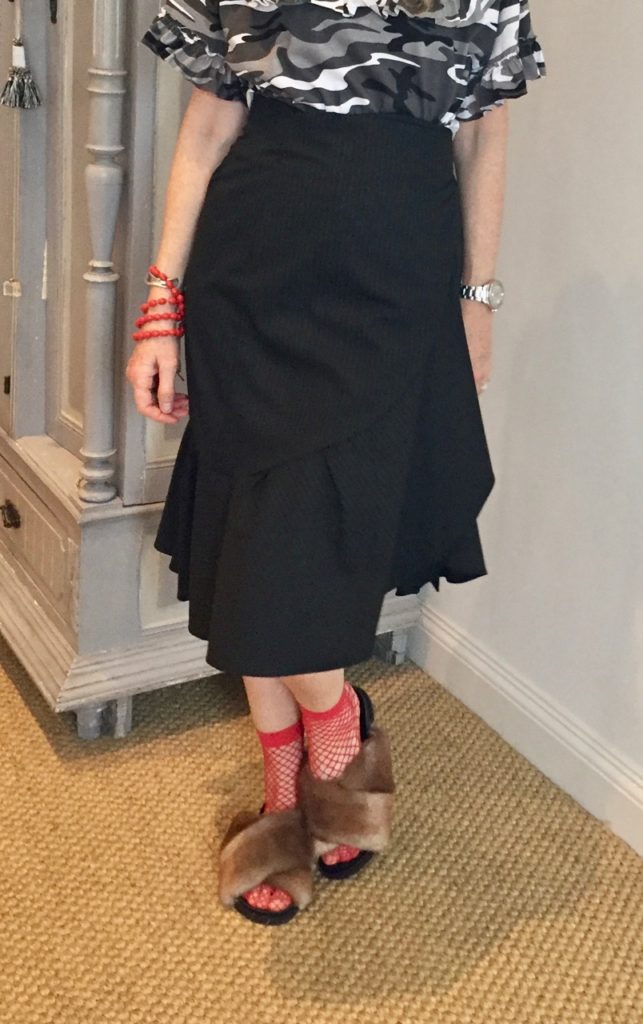 Topshop 'Fierce'  With Gucci-esque chrome snaffle £39   Topshop 'Harissa'  Mink Stole lookalikes £29
  Some of the ways that I slip and slide this trend into my life.
I wouldn't be your best friend if I didn't point out that these Flip Flops of delight exist somewhere in the world. Possibly Titania the Fairy Queen is wearing them.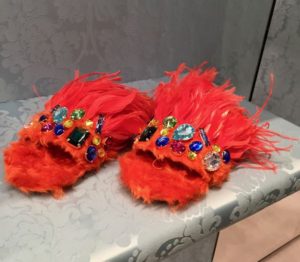 Miu Miu Ostrich Feather Slides £755
One small step for womankind…