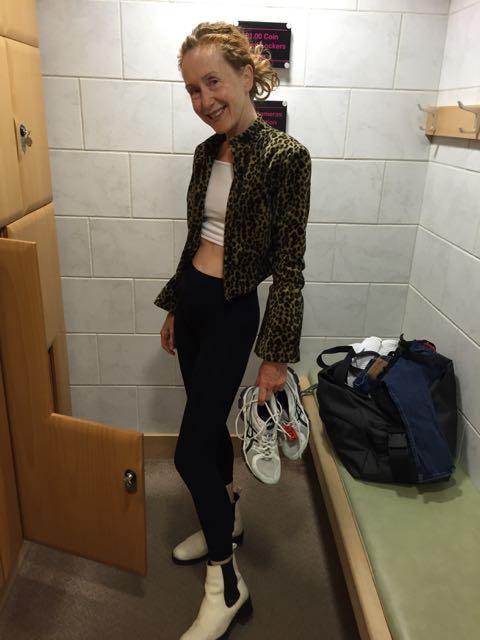 I am a huge exponent of exercise, but do realise that not everyone is with me there, literally. No matter, as I wouldn't do it either, if I didn't like it. I love it in a holistic manner. From the moment I'm in the Gym, my Dr Dre's cuddling my ears, I'm untouchable, unreachable and slightly unstoppable. It's my time. I plug into the TV monitor on the Treadmill, and hey presto, I'm watching the news, it's like making a cake whilst someone reads the Newspaper to you,  ( as as opposed to never having time to do it for myself ), all the while, toning my legs, and my lungs. Win!
Also, I hugely like, not strictly adhering to Gym outfits. I look everywhere for clothes to wear whilst exercising, TOPSHOP always comes up with the goods. It doesn't have to have a sports brand label on it, for you to look fierce as you work out. I have great little tops that squeeze and hold me just as well as a Nike crop top/bra thing, and they are rarely more expensive. Case in point, little white top featured here was £12, and they have it in fab colours. So, if you fancy a whirl on the treadmill, own your look, not someone else's vision of exercise wear, which is, bizarrely, seldom flattering. Plug yourself in and let everyone else wonder where you found such great workout gear.
I like to feel that when I leave the Gym, I'm informed, toned, showered and ready for the onslaught.