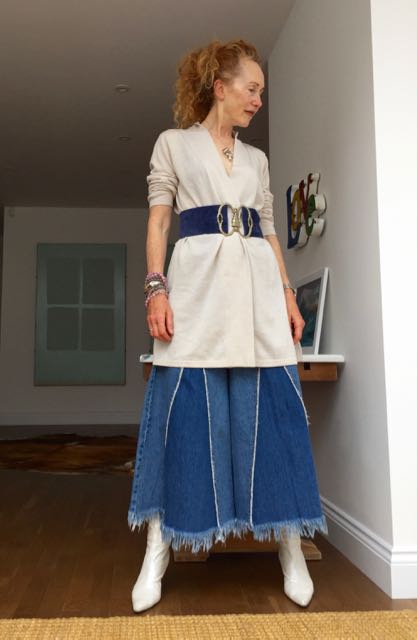 Kettlewell Merino Wool cards, £95 Rapson De Pauley belt £180 Zara denim skirt culottes £45.99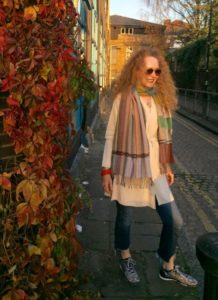 Wallace Sewell Wrap £115    American Eagles Jeans,frayed by themodeledit
 Sweet secret for success this season is to layer and not bulk. It's difficult to be warm and sylph-like but Kettlewell's  merino wool jacket is one solution to this conundrum and I'm seconding it. The clue's in the name Merino wool A light slender knit. It's above, below and between layers, and a really useful team player. Look at what I've done with it;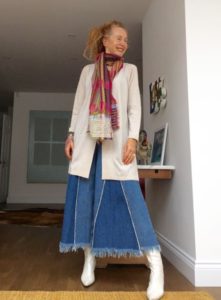 Kettlewell merino wool jacket £95
Zara Denim Skirt Culottes £45.99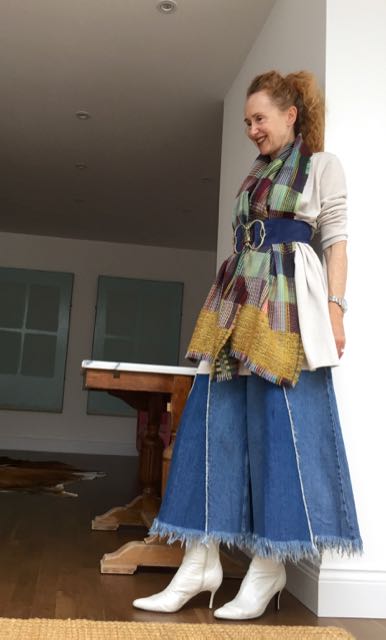 All of the scarves and wraps here are from Wallace Sewell. No two things are the same, all are finely nuanced and there is not an item of clothing in the world that would argue with their spectrum of colours and the integrity of the yarn used. I couldn't feel the scarf but I could feel the warmth they provided. Light and lovely, not neck scratchy itchy.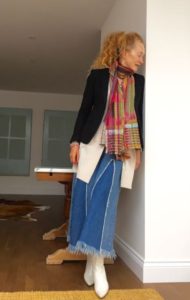 Carine Roitfeld Pinstriped Jacket from last season, but you get the picture don't you?
Mrs V has given you the skinny on this look.