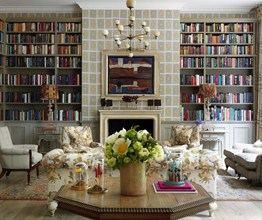 When most of you weren't looking, I went with some friends for a Birthday ( not mine, you'll know when!) at this gorgeous Hotel, situated on approx 1/2 acre of Soho's land. Redolent of this district's steamy, slightly edgy past, the fabulous Firmdale Group have capitalised on this slightly naughty and sumptuous area and gone all modern decadent by creating The Ham Yard. It's truly a treat at any point in any  24 hour period. All of whatever ' it ' is, goes on here. Feather filled six feet deep sofas, everywhere. Colourful puffy cushions, Books, Art, Food, and such pleasure flinging Cocktails of both types, alcohol and people  to assail the part of your brain that assimilates, fabulousness. This excitingly modern Hotel is a  fabulous silky mix of chic and glamour. It's not exclusive but you'll need to switch your sensory receptors to go, as you won't want to miss a thing here.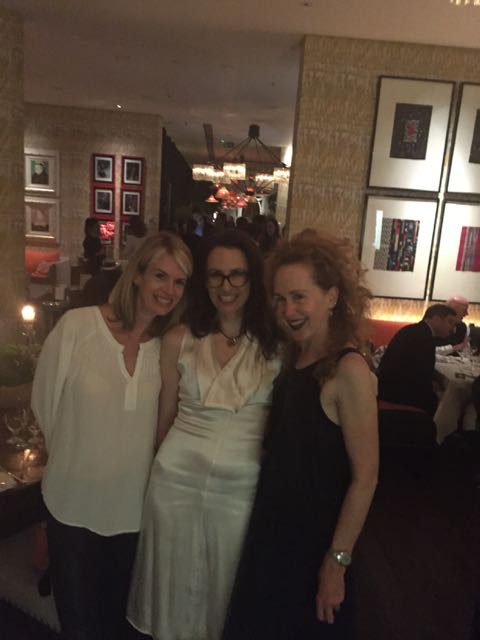 For our girls on tour evening out we partook of every possible thing that The Ham Yard can offer on a Friday night. We ate, drank, chatted and imbibed the atmosphere, which was fragrant with others out for exactly the same reason, and noone was disappointed.  The staff are cool, well versed and very helpful. I could go on and on about The Ham Yard, but I do really need you to know that if I'm recommending anything on The Model Edit, it's because I love it and want you to know about it too. On this occasion I didn't have a room booked, but I like to think that I will again soon!
I stayed at The Ham Yard with Mr V at the beginning of the year. Our room didn't have a view of Green Park, the Tower of London or Buckingham Palace, and we loved it just because of that and it's slightly New York loft type view onto some sort of design studio. It was a confirmation that we were in the midst of a trendy area of the capital and ecstatically not in Dorset!