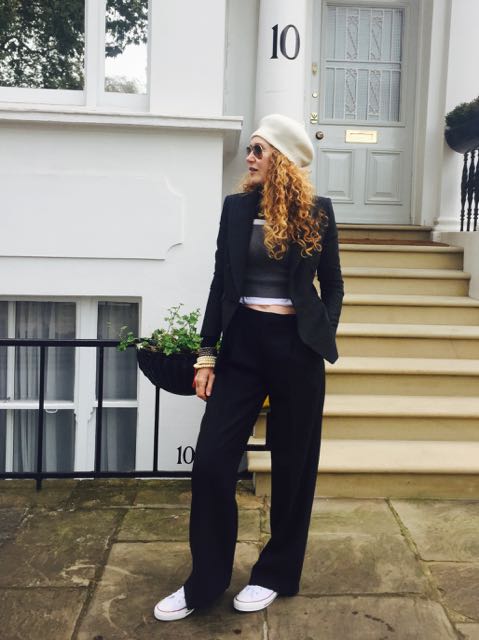 The Suit Silhouette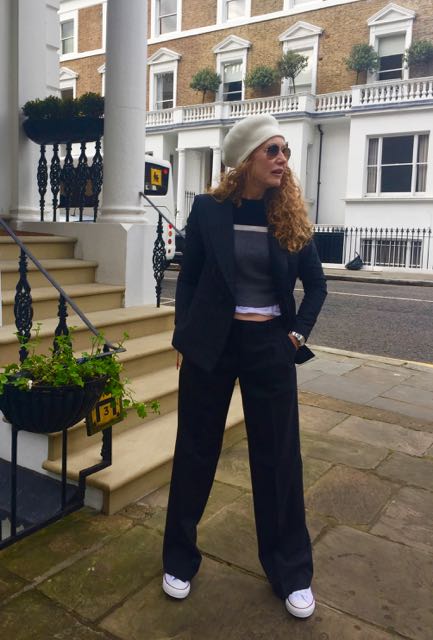 Here I  go everywhere in a suit or part thereof. Suit yourselves ( had to). There are so many suiting opportunities jogging around and no-one is exempt from their adaptability. Perhaps on a colder day than the one when this was shot, I will actually tuck something into the trousers, but as you can see, I'm so fly that I don't even check stuff… Do you like this look? Because, big 'Merci' to Carine Roitfeld I bought this at Uniqlo. Mrs V is  not prescribing this exact suit, but a variation on the theme of. You will trip over suits with mix and match components everywhere, everywhere.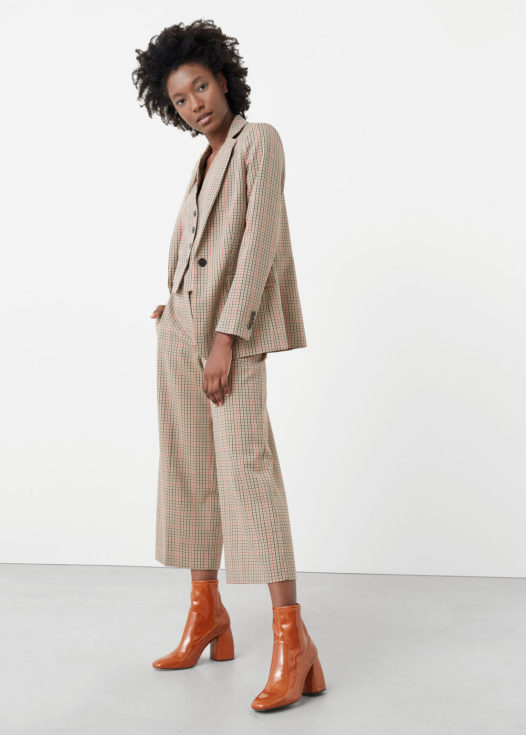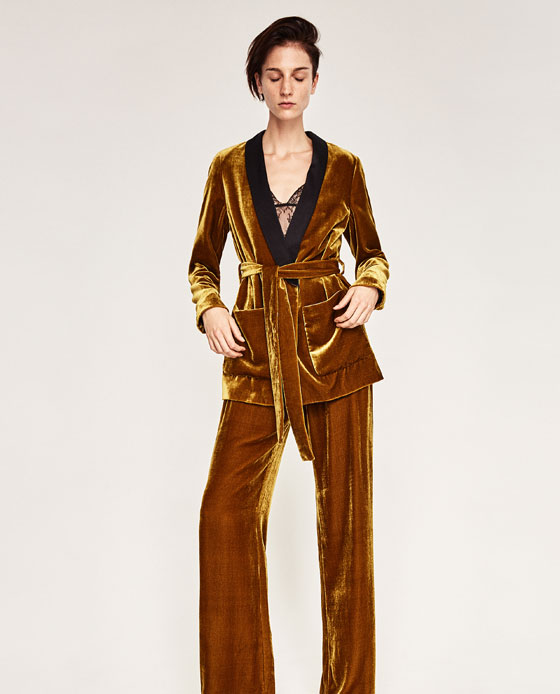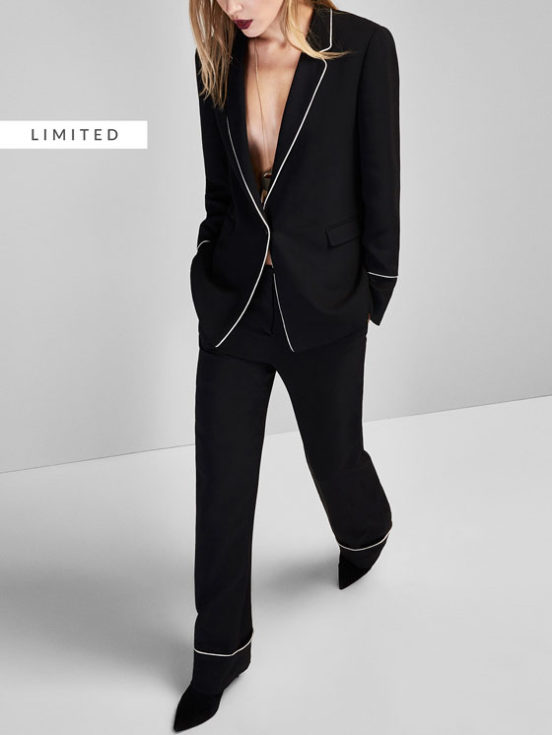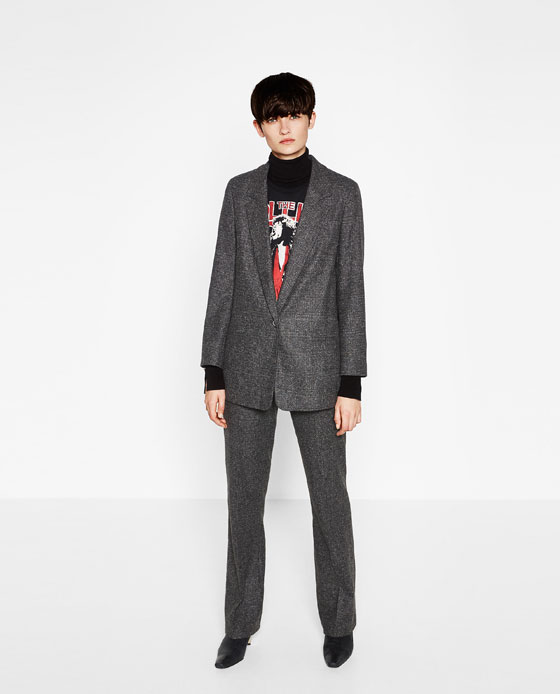 Left to right ; Mango  Massimo Dutti Zara Zara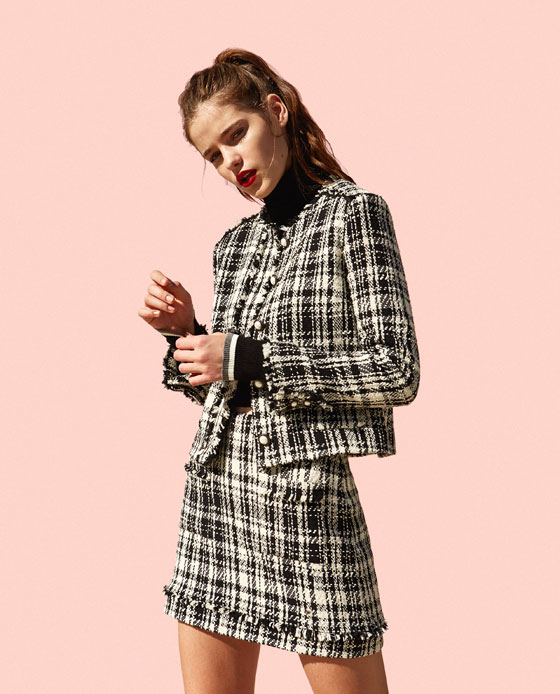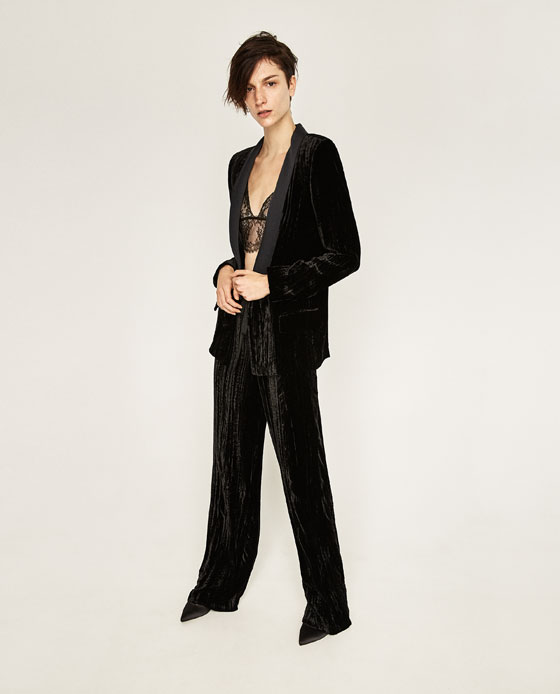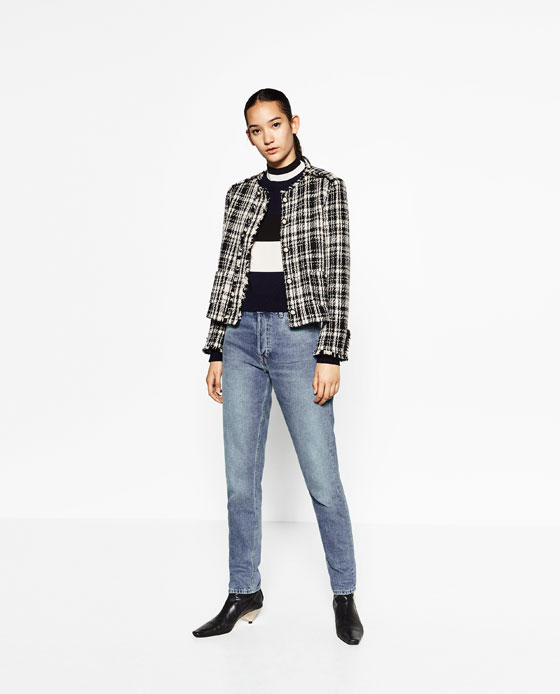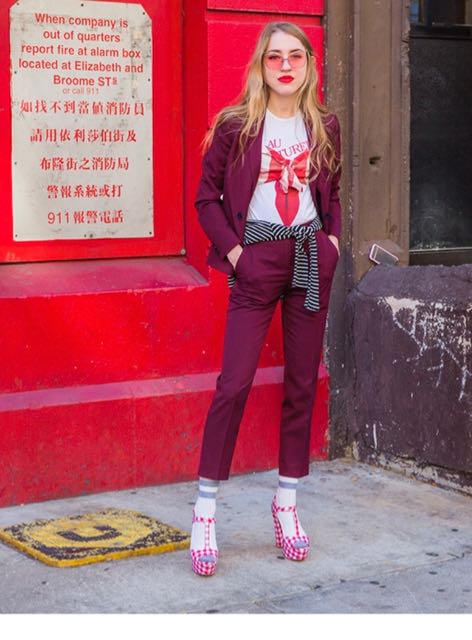 Left to right Zara Zara Zara and an example of how a graphic T will dissolve the 'suit' stigma. Aka what's on the High Street and some ways of wearing it.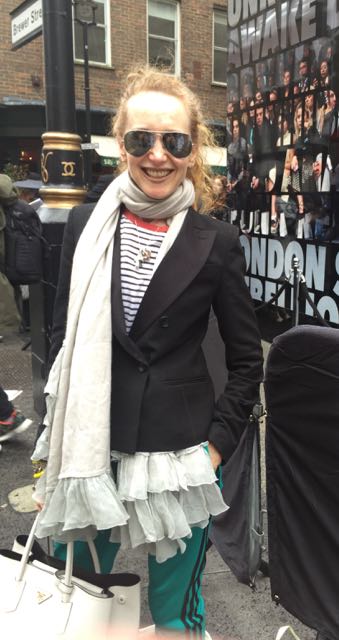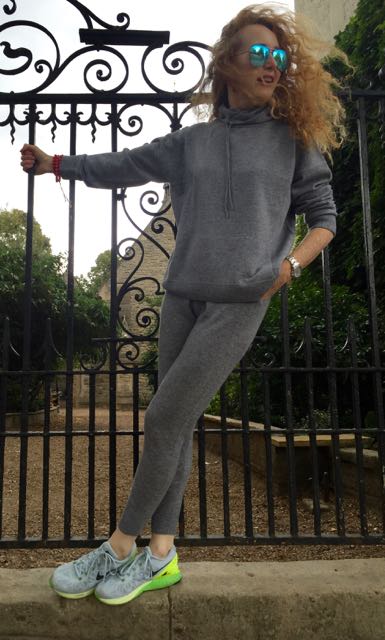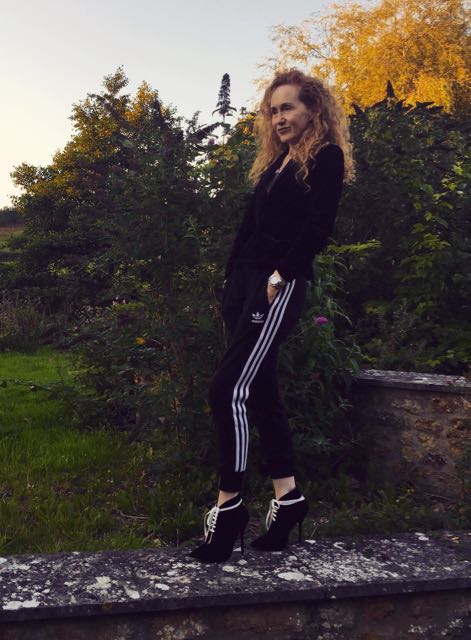 I don't just point to what I think you should wear, I wear it too. Blends of cashmere and wool tracksuits are the Athleisure offering of the season, and I either wear it or it's kissing cousins as a whole or as a component of that hybrid tailored/slouch trend.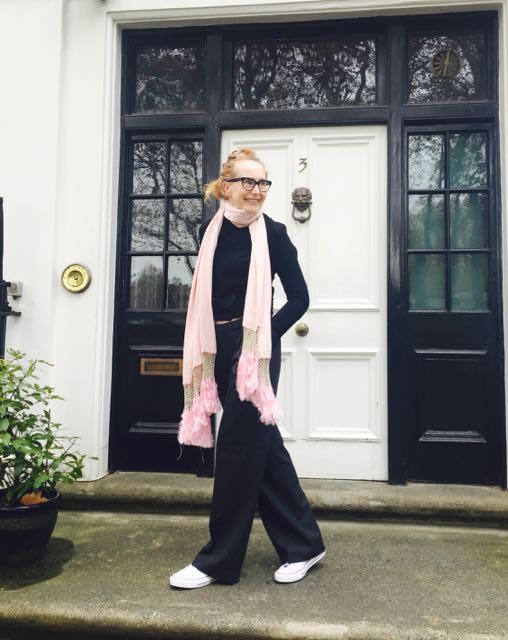 Short biker jacket and pinstriped suit trousers Carine Roitfeld for Uniqlo
Pink Cashmere and Silk Beaded Pashmina from the vaulted depths of The Model Edit wardrobe.
The drum that I'm banging here is that you alight on one suit, trouser or skirt and then the combinations that spin off from this purchase are nearly infinite. Entire suit, suit jacket with other bottoms, suit skirt or trousers with other jackets i.e. jean, leather, sweatpants etc. Also a tailored jacket looks edgy and current worn over a lighter more summery dress with boots, ankle, converse or thigh skimmers. Choice is yours, but what I will say is that one good suit will transcend time, date, place and that my friends is wardrobe gold.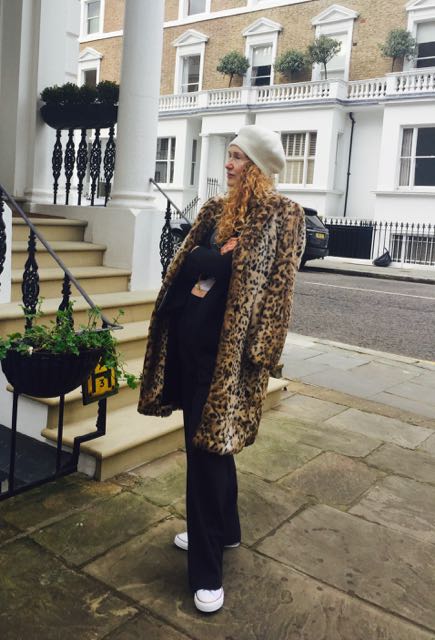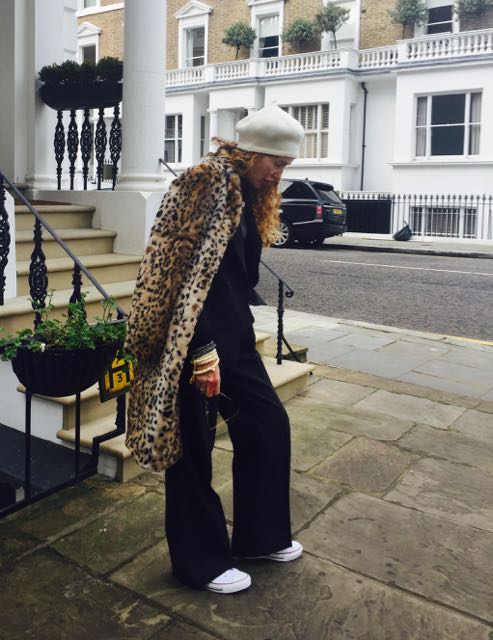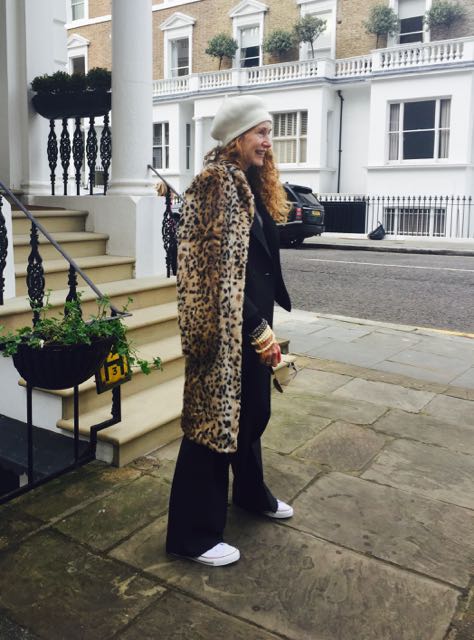 Look how fabulous a big winter coat can look over a finer fabric suit. This trend, that was never really not a trend, is going to hold your hand through the next months and then some. Prize open your piggy banks. You are worth it.