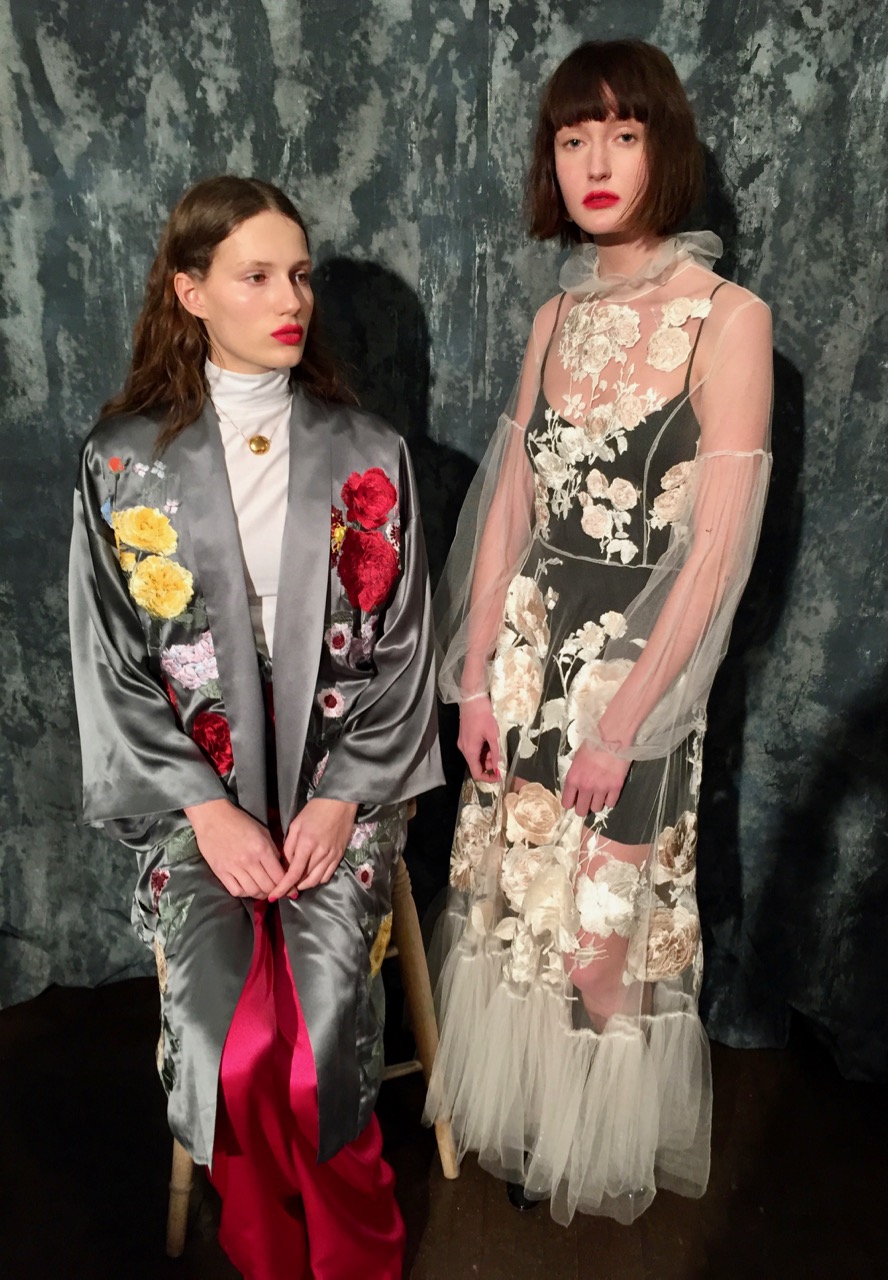 Channel your inner Geisha but think 2017. My message to y'all is one that Mrs V pounds on a lot about, in words of lots of syllables, always imagine more than one destination that one single item of clothing can take you to. In other words, can this item save you time and money? Can this item validate a place in your wardrobe? Kimonos can and are doing that right here, right now. Welcome to a 24 hour period in my currently trending life. Walk a mile in my Kimono with me and when you've fully appreciated the full gamut of my social obligations, including the one where I commune with my toothbrush, and when you're good and ready, just before I say' Sayonara' I'll be your best Shopping Buddy and reveal my source.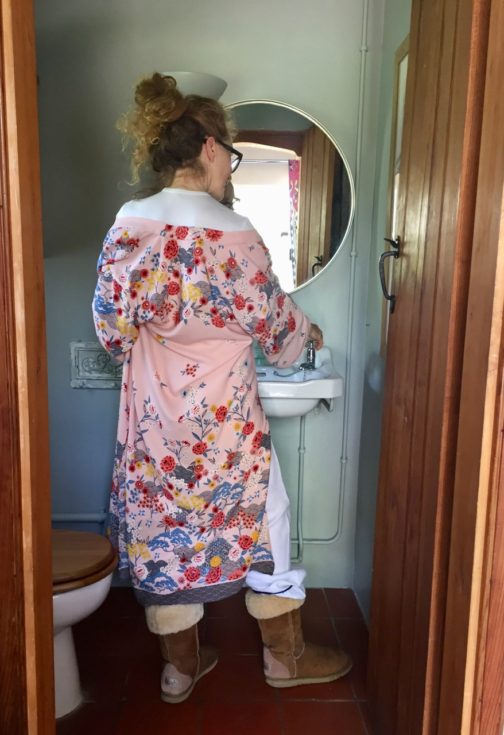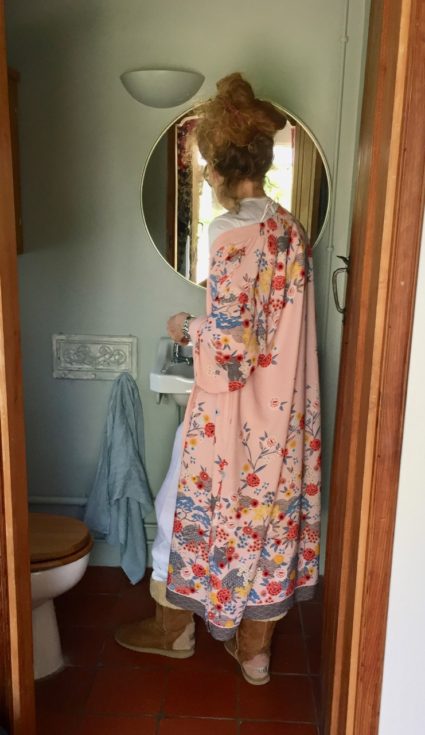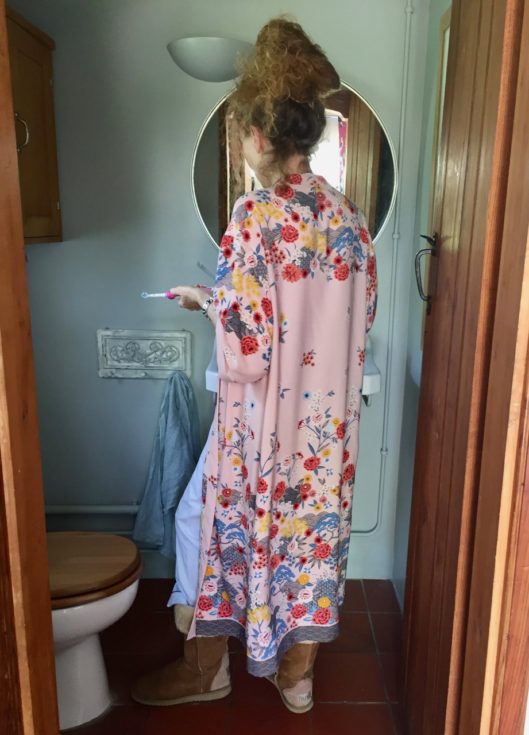 In the morning, super lovely… I put on my Kimono.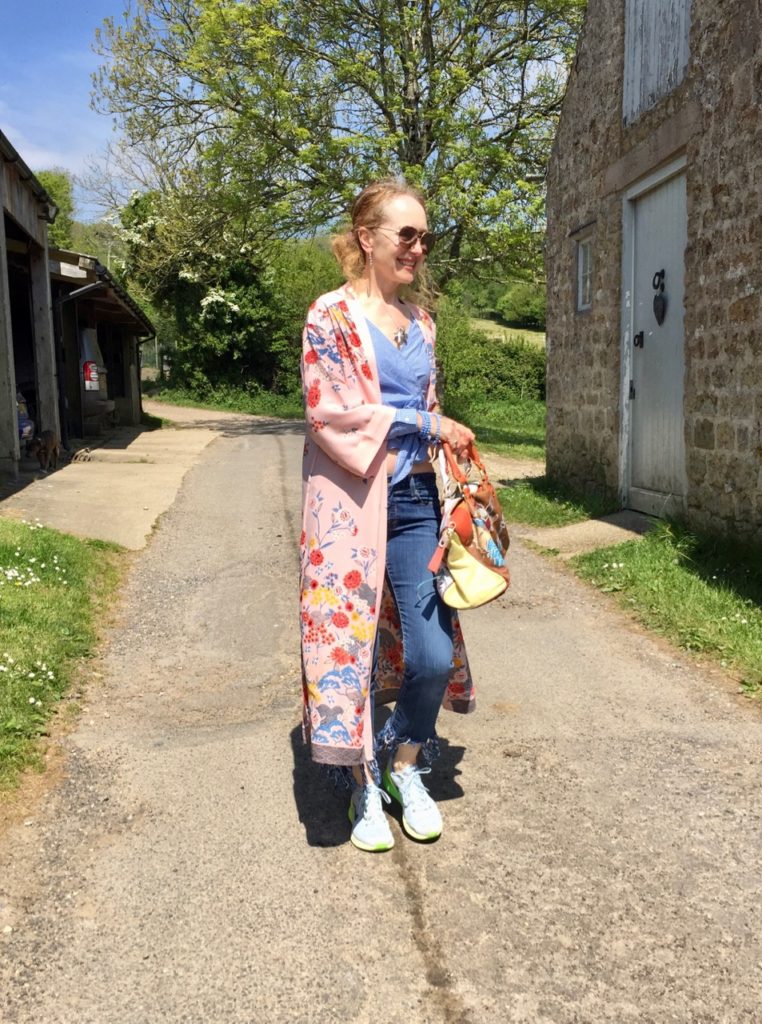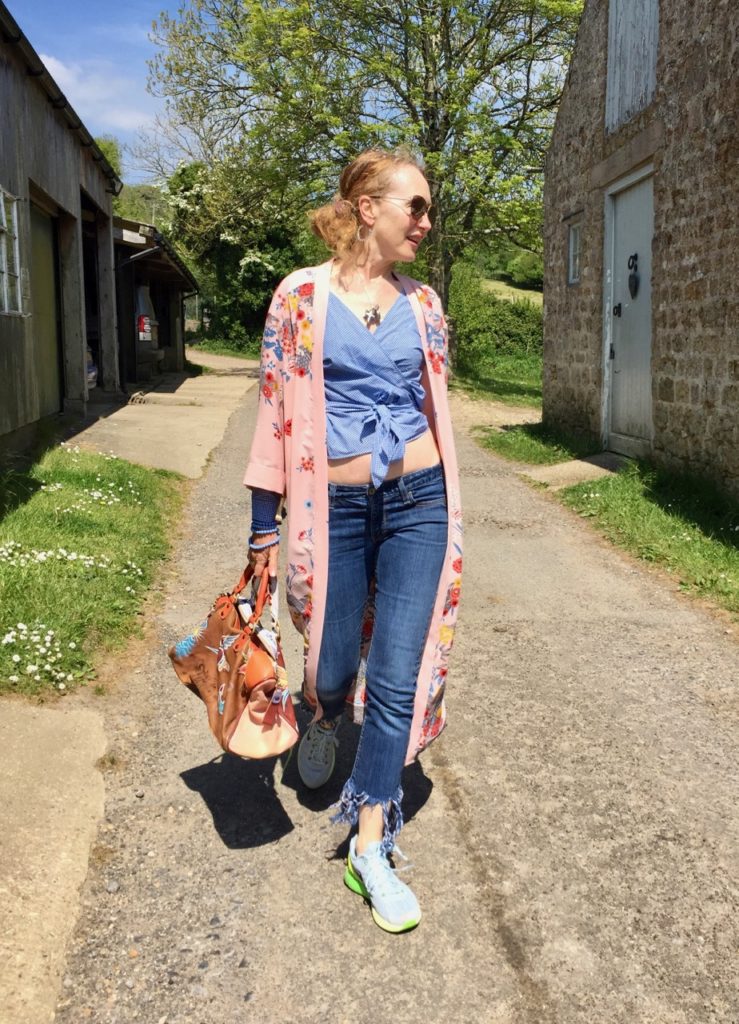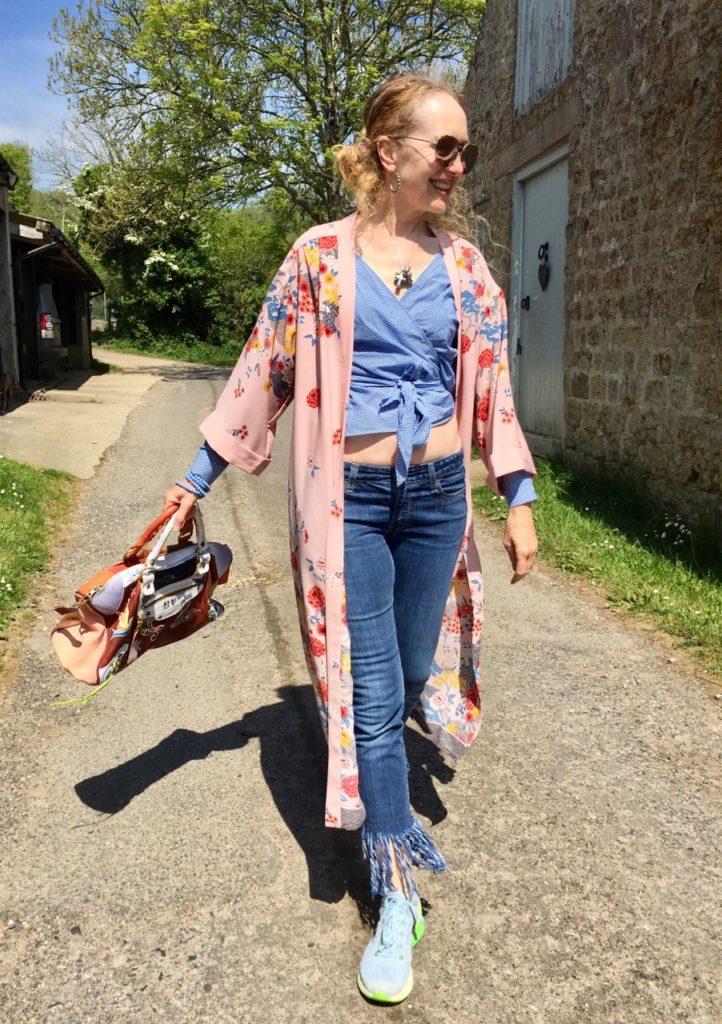 I grab Esmeralda Violet's vintage  El Vaquero handbag. She's really taken her eye off the ball, I'm home free! I have my next reveal stuffed ( rolled actually) in ze handbag and go all trendy to the train.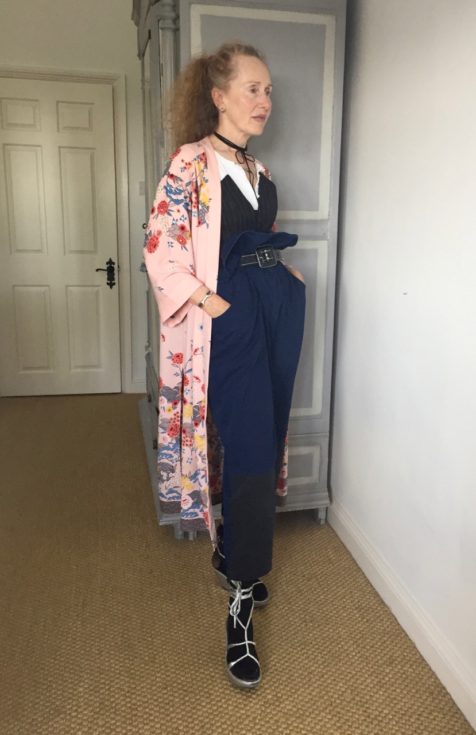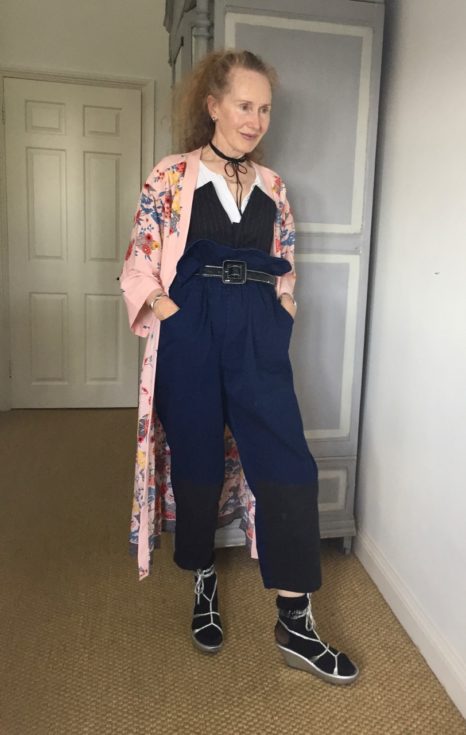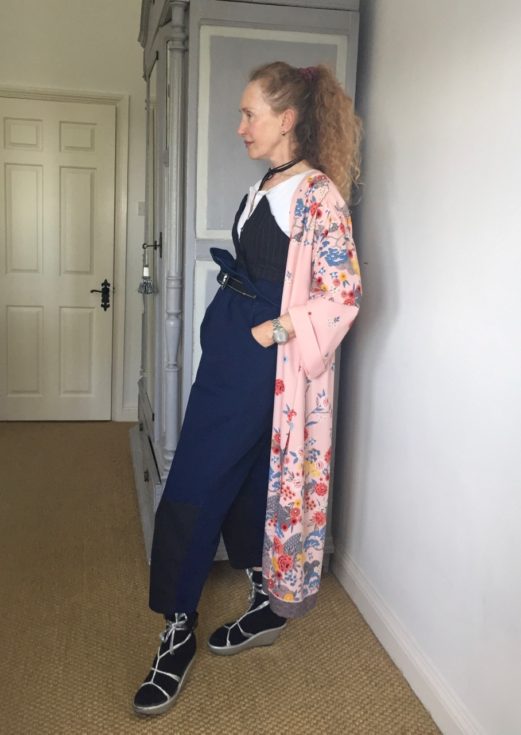 Meetings in town. Monki trousers. H&M Pinstriped corset ( I've linked a more summery corset belt that I totally approve of as mine was from the A/W range),Uniqlo Henley T-shirt, Mrs V's 25 year old silver platform, gladiator sandals, cameo performance.
Hopefully you've suspended your disbelief as quite clearly I am demonstrating these looks and suggesting how, where and at what time you could wear them, but on this occasion never really leaving the compound.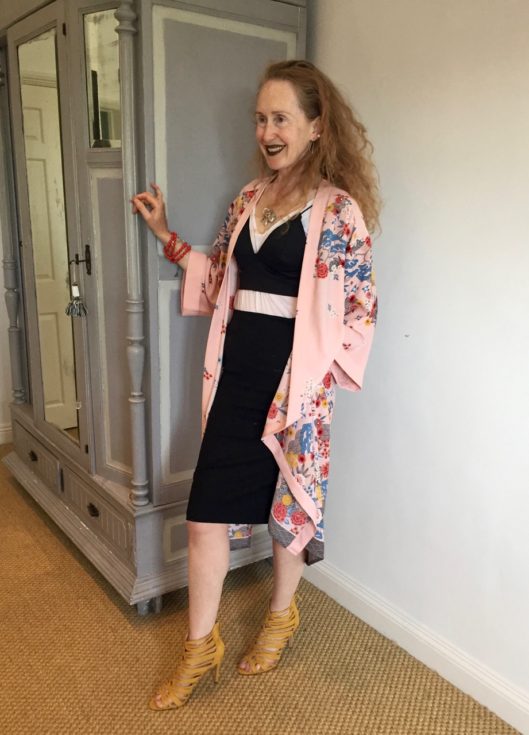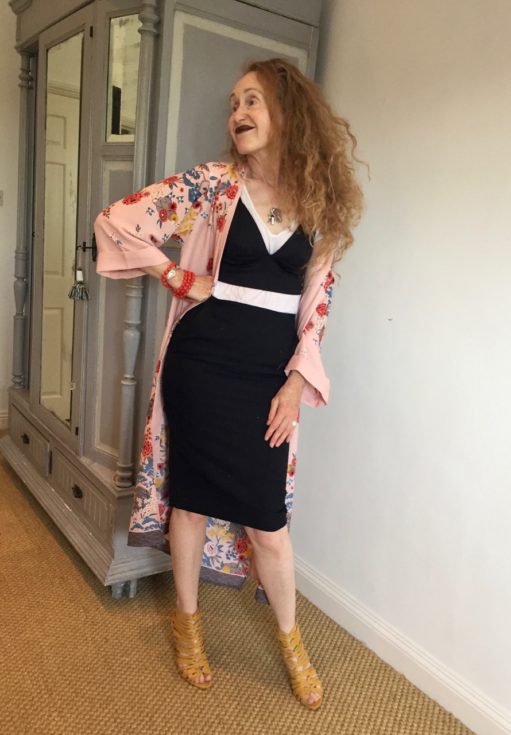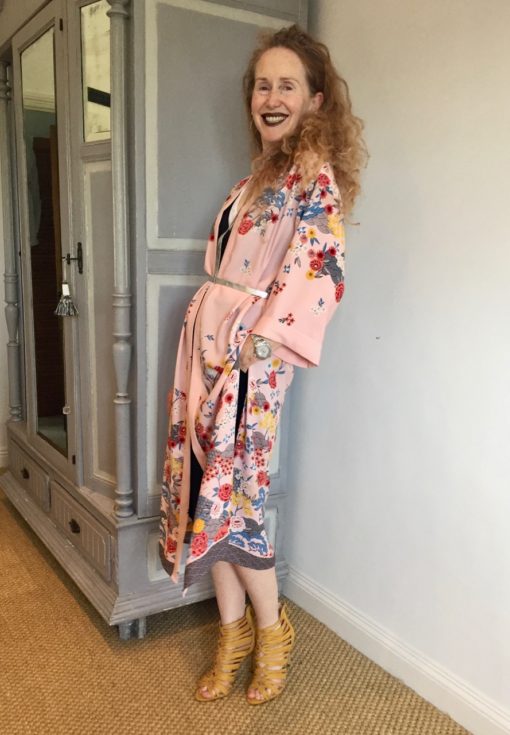 End of frenetic day, but no stratifying style stress because I've essentially cut and pasted all day long. I am happily home and up for all that polite Dorset society can throw at me of an evening, that doesn't involve a Muck Spreader. Reinforcements include Carine Roitfeld squeezy,  tight, divinely tailored, Pencil Skirt and H&M Bralet. Make up remover to manual, rinse my teeth, go to bed and repeat.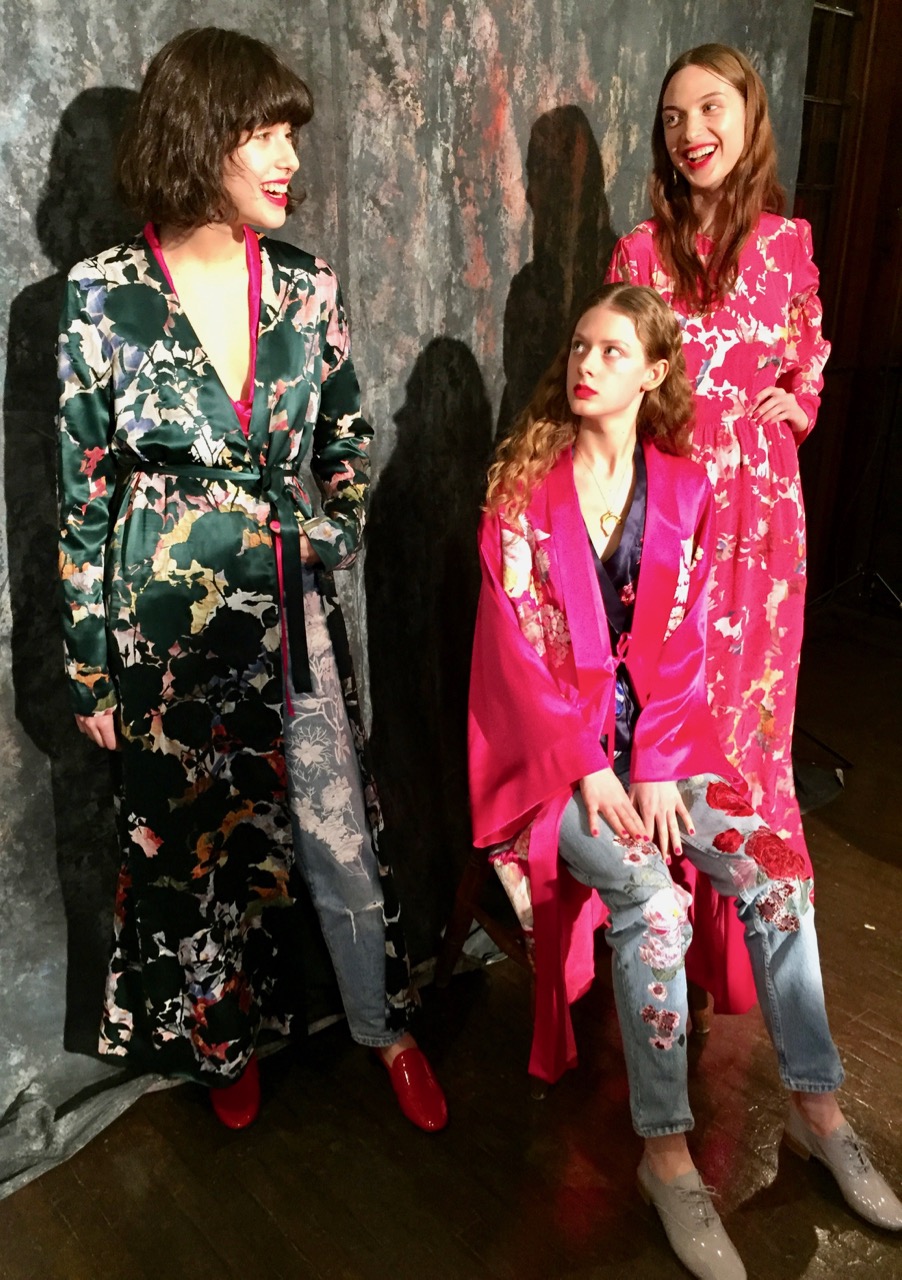 Here are other suggestions for Kimonos and their happy place in your style scrapbook. They truly can be all things to everyone. Timeless and transcendent. Truly Kimonos are utter magicians, transformers and a transcontinental treat. Thank you China and Japan, and in return please help yourselves to our traditional garb of Crinolines and Farthingales…
I'd like to thank New Look for their £27.99 properly perfect Kimono that took me from toothbrushing to Cocktail quaffing in four easy steps.
You badasses need this!