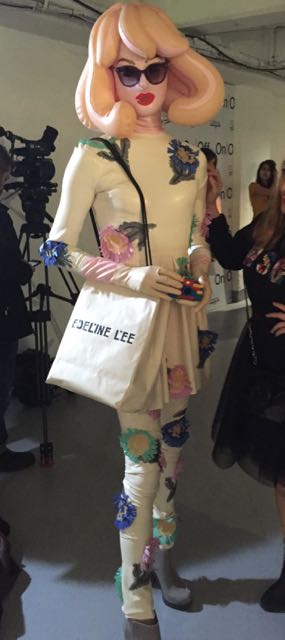 Completing my dispatches from the seated side of the catwalk, I give you Edeline Lee and the  presentation of her A/W 2016 collection, rather than a show, which was a first for me. The format of a presentation is a good one for themodeledit.com, because it allows a time to really see the clothes, static and moving, up close and on the horizon. Apropos of what's important to me, it highlighted the fact that my iPhone 5 is not all that in the camera dept. Or am I a fool with a lens?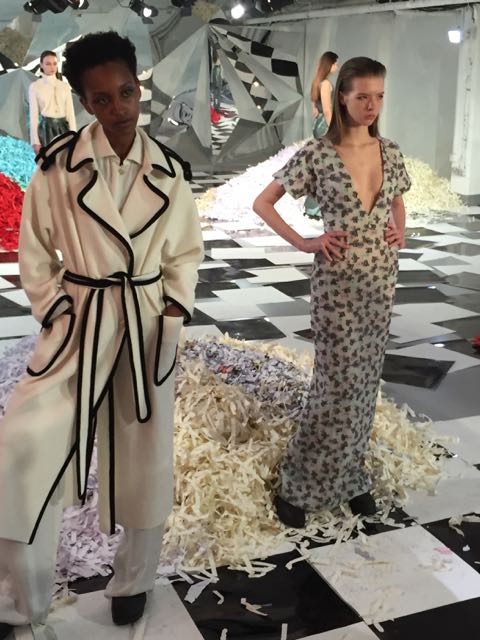 What Edeline Lee does, even though it's presented in a very edgy way, is design incredibly pretty and wearable clothes. Taken piece by piece this collection could accompany you anywhere. Obviously I'm first in the queue for the green lurex ensembles. They will transport me from party to party next festive season. Before that madness, I'm going very navy and ecru. I've featured the wool t shirt with wide legged trousers. Or, the v necked dress with appliqué flowers, which, because I have nothing to particularly flaunt in a v neck way, I'd pussy bow myself silly with one of the trillion skinny scarves available, in order to circumnavigate the dearth in my decolletage.  Deconstructed navy and ecru coats, they're the answer to loads of Winter, can I be warm and stylish, questions. Who can't wear any or some of that look? See below.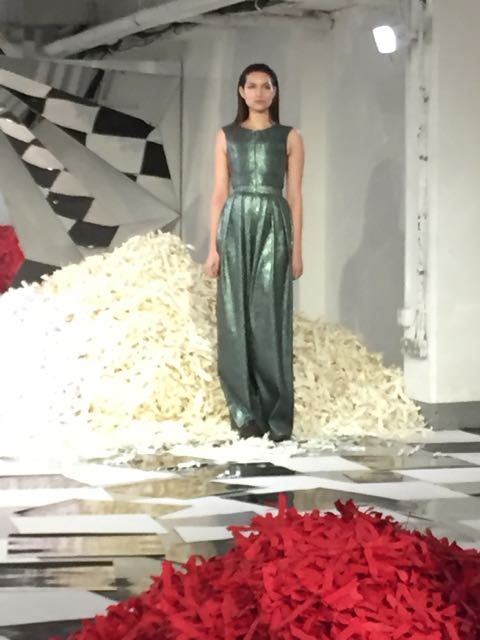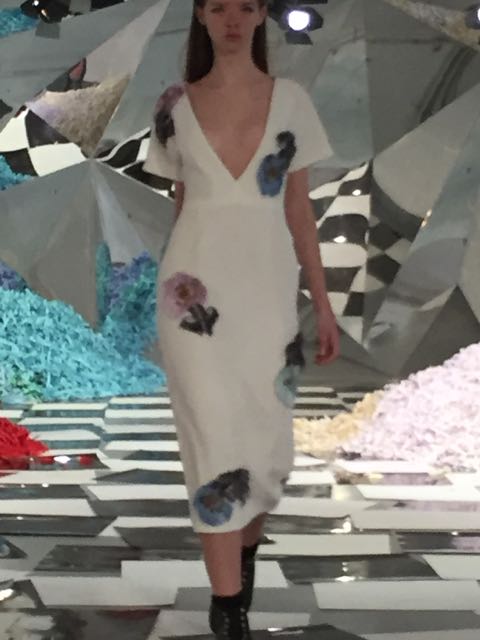 My comment would be that this collection, could have stood out even more with the addition of a couple of older models thrown in the mix. It would transcend the divide and open up Miss Lee's customer base. Where's the harm in that?
They have my email…