"It's the way that I like to dress. You know, when you just throw on a silk shirt and feel good in it. It's kind of that tomboy but sexy dressing I feel comfortable in for the day."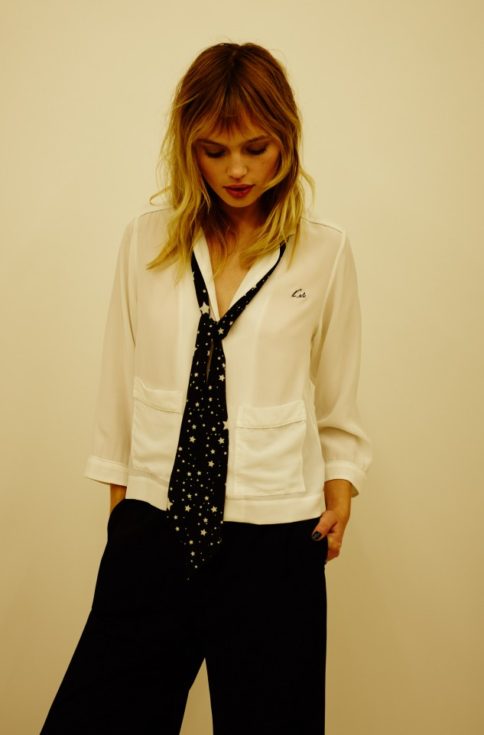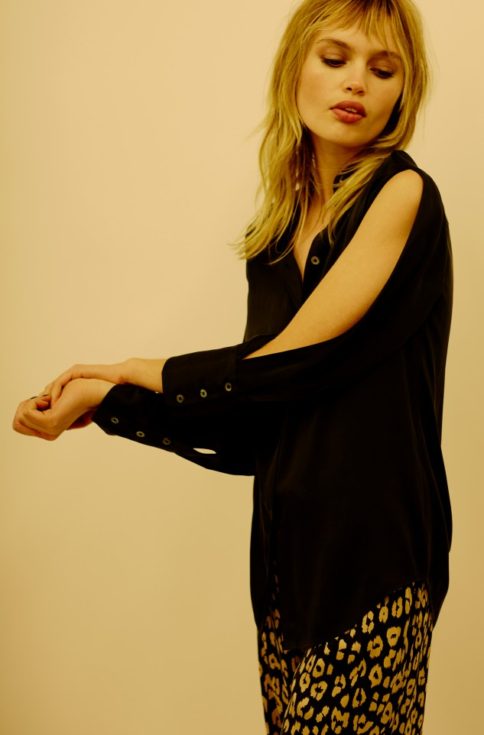 So says Kate ' get shirty' Moss who today has, released her new collaboration with Equipment the luxury shirt brand that occupies a nice little niche in a marketplace that caters to us, the modern woman.This very sexy, chic but approachable collection comprises silk tie-neck blouses, blazers, cropped sweaters and her personal style signature leopard print. There's also the five-pocket pant, wide leg trouser and military jacket and teaser tributes to David Bowie. There's no denying that if the funds are available the fun is attainable. Leave 90% of the shirt buttons undone, yes let's, and wear a bralet, tank top,camisole or a lacy body if we're feeling prudish… (I'm not).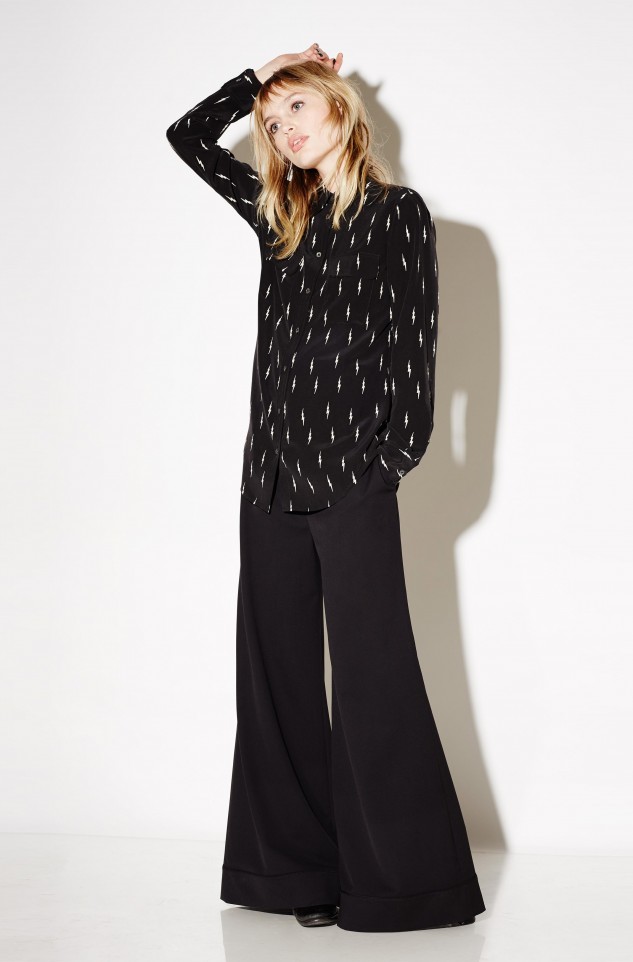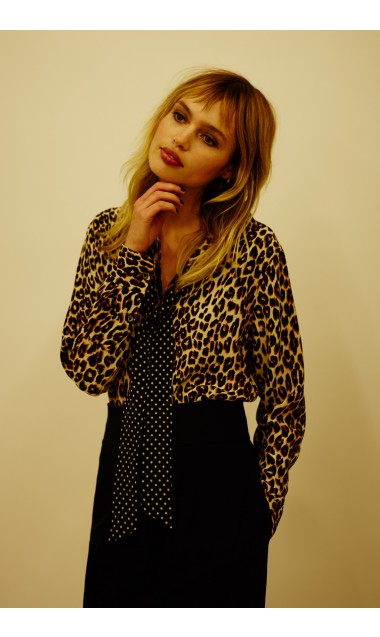 Honestly really good wardrobe essence here. The shirts in particular are statement pieces which can transport you from your house to The Chiltern Firehouse without missing a fashion beat. Either way, spoil yourself and rock on a la Kate.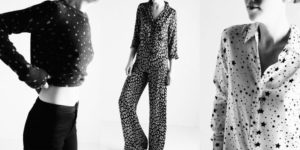 The Model Edit is proceeding to the  checkout . Meet you there?